IF YOU LOVE COMEDY, YOU GOTTA SEE THIS
Entertainment
28 September 2018
I've never written a film review before.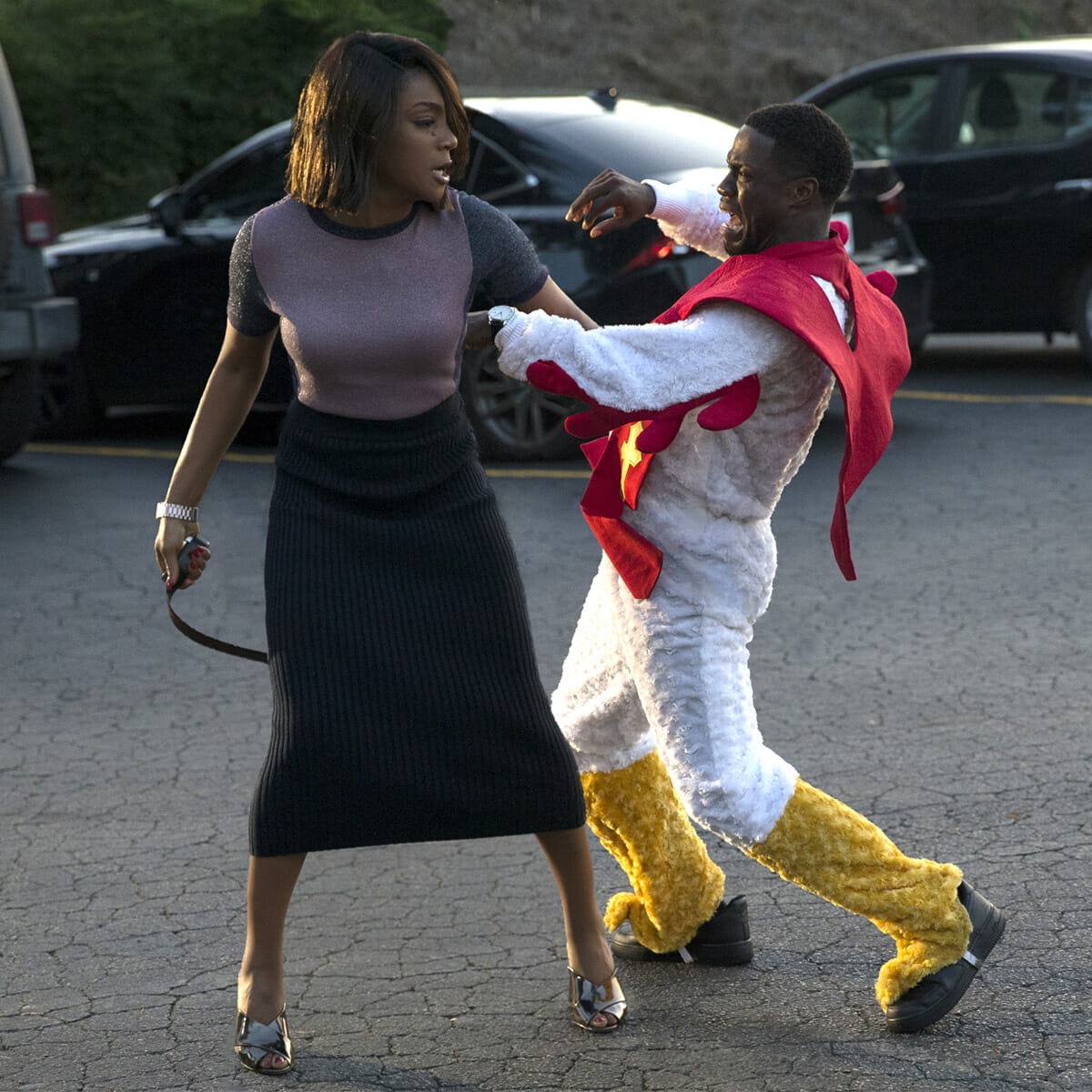 Starring Kevin Hart, Tiffany Haddish | Directed by Malcolm D. Lee
As an accountant, I spend my day (and occasionally evening) crunching numbers and I'm pretty excited about the opportunity. This could be my big break –first stop special screening of Night School, next stop Cannes.
As I walk toward the cinema I'm following a man who I imagine is Kim Dot Com. He's recently moved to Queenstown so the movie must be good if he's here to see it. The man I think is Kim walks on as I approach the cinema escalator. Either the man isn't Kim or Kim isn't attending the movie, I'm disappointed, but push on.
Night School is a rip-roaring comedy. Kevin Hart plays Teddy, a high school drop out with a high maintenance girlfriend who initially works in BBQ sales before his career is foiled by a pube restaurant scene followed closely by an explosive proposal.
Luckily one of Teddy's ex-school mates is a successful finance guy and can get Teddy a job as a financial analyst – provided he goes back to school and gets his high school diploma. Hilarity follows as Teddy goes back to his old high school and joins a motley crew of fellow adult learners taught capably from Tiffany Haddish's character (Ms Carter). One of Teddy's fellow students from his first stint at high school is now the school principal and that he and Teddy never got on.
Teddy and his new mates find learning trigonometry and like very difficult – I mean, have you ever used trig post-high school?! They decide it would be easier to steal the mid-term test than to study for it, leading to amusing scenes where the motley crew sneak into the principal's office, almost getting caught in the process and culminating in a scene where one of the class members spews in another's mouth.
The crew survive and get 100% in the mid-term test! Ms Carter smells a rat but lets the class continue to learn when it's unearthed that one of the reasons Teddy is battling with learning trigonometry is that he has learning difficulties – no wonder he didn't pass high school first time round! Without giving away the rest of the movie, the ending is a valedictorian speech which inspires the audience to keep going with learning – even if we are, like Teddy, "loud mouth hustlers with a boat load of learning difficulties".
Night School is the only movie I've been to in years where the audience let out rowdy applause, cheers, "yeah girl/boy", "whoop whoops" and other generally appreciative sounds. At times the fellow audience's response made me laugh further! If that's not the mark of a good comedy, I don't know what is! In short, it's just a really great damn comedy, and you should see it.
As I collect my notebook and walk out of the cinema, I wonder whether the man in front of me with the long wavy hair is Colin Mathura Jeffree? I wonder if Colin Mathura Jeffree even still has long hair? I'm pretty sure I heard one of the morning hosts off Mai FM's laugh during the film. Matootles is probably here too. I'm buzzing from my first movie reviewing experience as I process my carparking ticket for payment surrounded by fellow special screening guests. About 10m away from the machine and still in dream land, a fellow guest comes chasing me with the parking ticket I've completely forgotten to remove from the machine… It's embarrassing for my fellow celebrities to see me like that.
Smooth review Moriarty.
See Night School in cinemas now!