BROS | MOVIE REVIEW | NORTHLANDS
Entertainment
25 October 2022
Struggling with dating? Wanting to know you aren't the only one out there anxiously glancing at your phone if that special someone has texted back? Well, look no further – Bros (directed by Nicholas Stoller) will have you feeling like you aren't alone!
In this movie it's great to see that Stoller does not shy away from showcasing characters in all different relationships within the LGBTQ+ community. Not only this but to be the first gay romantic comedy produced by a major Hollywood studio! – what a huge milestone and about time too! With the use of what some people may say "non-traditional relationships" mainly centred around Bobby (Billy Eichner) and Aaron (Luke Macfarlane) Bro's gives us an insight into relationship struggles we can all relate to and that getting a little messy is ok!

I was a bit worried coming into this movie as I had only seen Billy Eichner in his comedy show "Billy on the Street" where he comes across absurd and obnoxious, but Bro's really let Eichner show us a more tender character and although still loud, with a no-nonsense attitude it didn't take long for his acting to grow on me.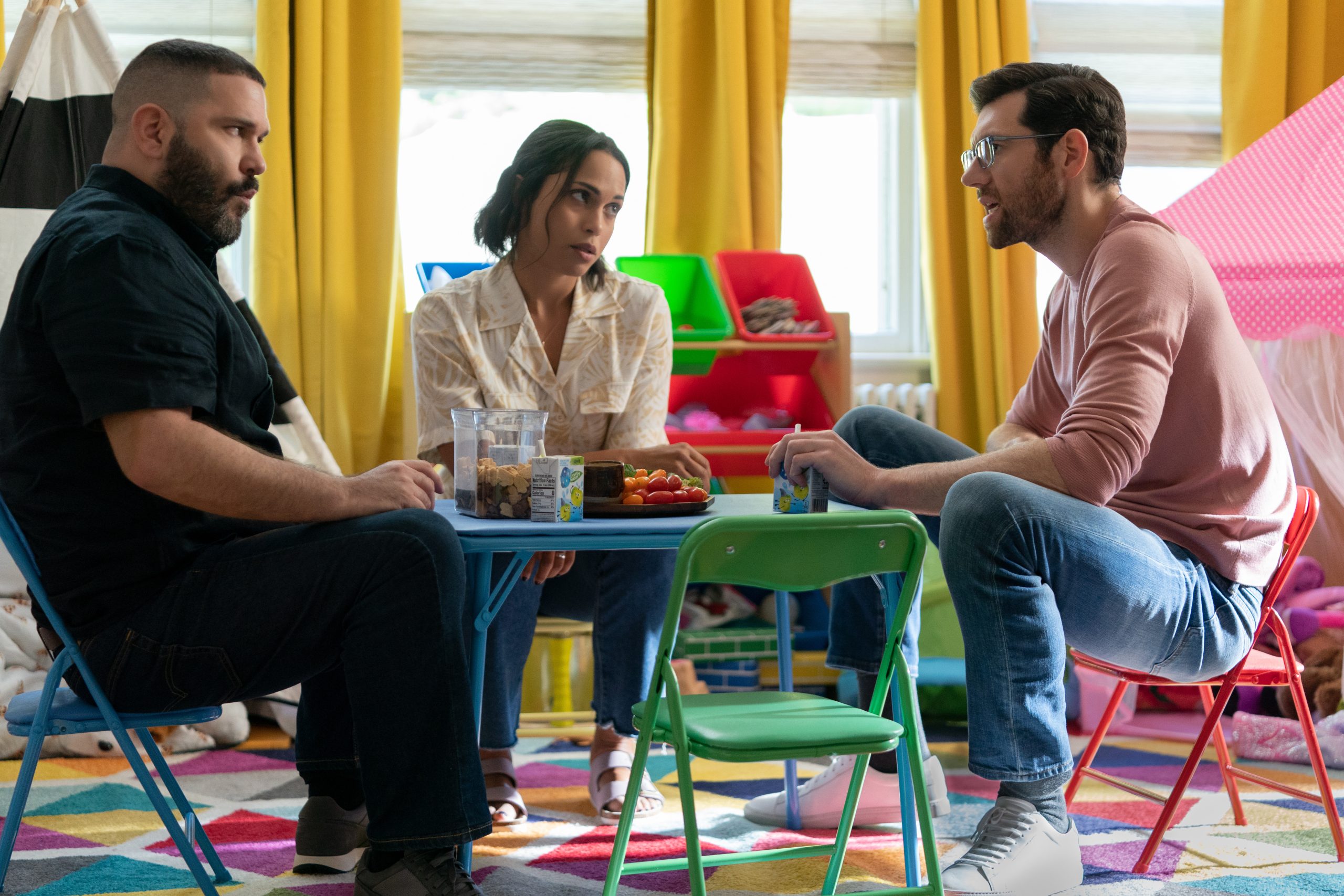 Now whilst I am a rom com lover, I have to admit the relationships usually feel very fast paced and at times it can be difficult to believe that what a movie portrays may have been a relationship over "years" it still feels like they have only had a 180 minute relationship by the end however this was not the case with Bros. I felt that it was very well paced and the relationship between Bobby and Aaron blossomed over time with all the infuriating "start a text but delete it all and reply with one word" moments thrown in between.
I would 100% recommend Bros, head out now and watch the movie that defines love on its own terms!
Check times & dates for Hoyts HERE, then head to Northlands for a delightful family movie to go with your popcorn.