LOVE, SIMON
Entertainment
21 March 2018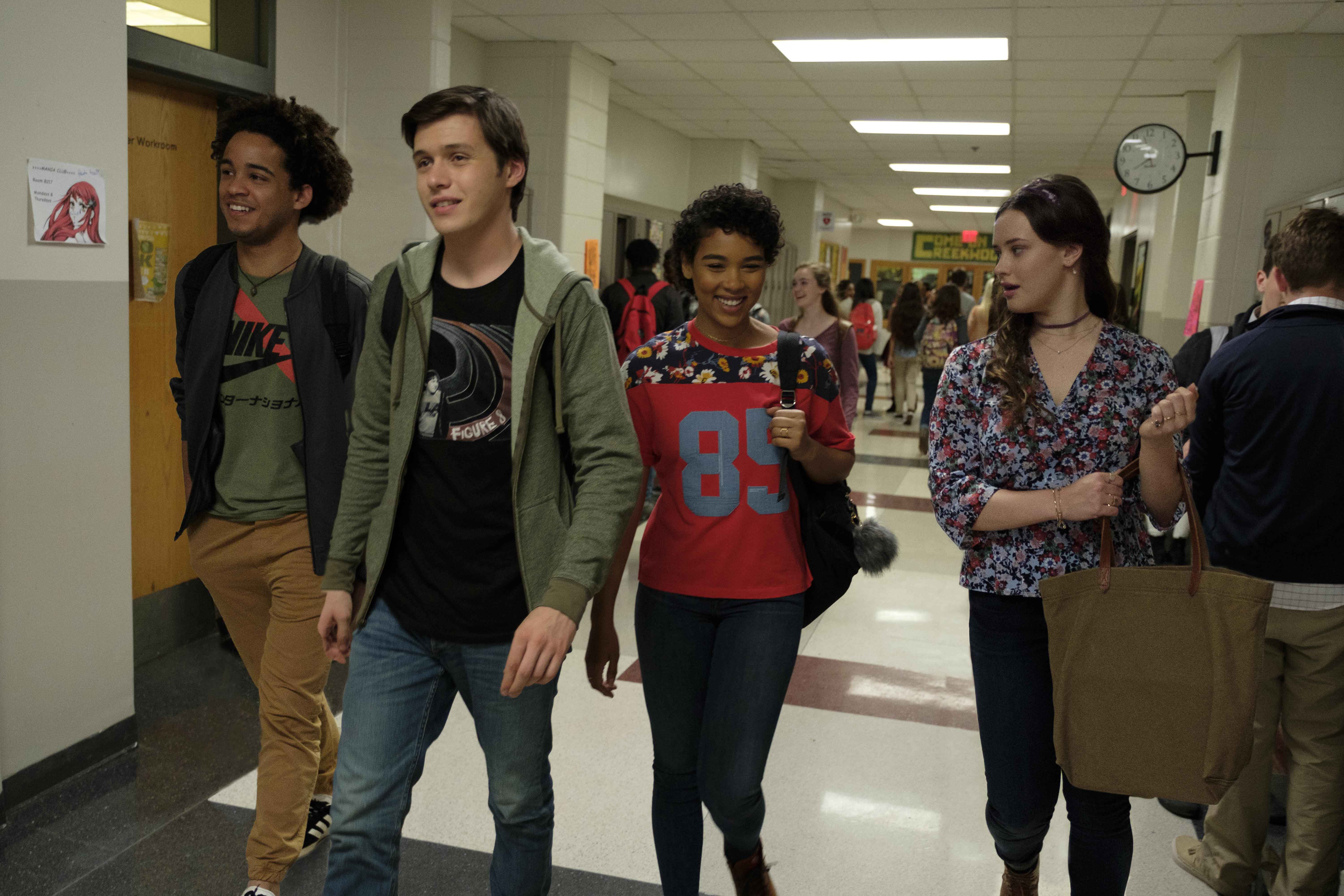 Directed by Greg Berlanti
Starring Nick Robertson, Miles Heizer and Katherine Langford
Rewinding the clock, endearing romantic comedy-drama film Love, Simon takes us back to our adolescent years. Simon Spier (Nick Robertson) is your average 16-year-old American teenager confronted by all the issues of growing up. The film focuses on a tight knit friend group starring well-known Katherine Langford and Miles Heizer from the popular TV series 13 Reasons Why, and follow's Simon's journey of coming out to his friends and family about being gay.
With the help of social media, Simon takes on the pseudonym "Jacques" and begins talking to a fellow closeted and anonymous classmate "Blue". Whilst taking the necessary precautions, their secret email exchanges are uncovered by a classmate named Martin who threatens to expose Simon at the cost of setting him up with his particularly uninterested best friend Abby.
While Simon balances his friends, family and his new online love, we become entirely emotionally invested with Jacques and Blue's thrilling new relationship. Who is Blue?! We are kept on our toes questioning, wondering and waiting. The plot makes suggestions at every moment possible, but never revealing until the very end. However, in the end, blackmailer Martin – in an embarrassing social media post – exposes Simon and his secret identity!
This film takes its audience on a ride into ourselves, as, with Simon, we repair friendships, confront family and uncover the identity of the love of his life. Director Greg Berlanti cleverly addresses the harsh reality of social media and its sometimes-overbearing presence in the world of a millennial, resulting in an intelligent, thought-provoking and socially responsible film to be enjoyed by those of all ages.
Co-stars Jennifer Garner and Josh Duhamel starring as Simon's doting parents provide the most memorable performance, reminding Simon that no matter what his choices, he is still the same person. We are all a son, daughter, brother or sister to someone and our sexual orientation cannot change that, which is such an important and warming message to today's teens.
Without a doubt Love, Simon is a wonderful and lighthearted film that reminds us that everyone, no matter what the circumstances, deserves a great love story. If you're anything like me and love a twist on the classic and a little corny 'rom-com' then this is an absolute must-see!
See Love, Simon in cinemas.