NO BAD TIMES AT THIS FILM
Entertainment
16 October 2018
Bad Times at the El Royale is an ensemble thriller about the stories of seven secretive and elusive strangers at a dishevelled hotel.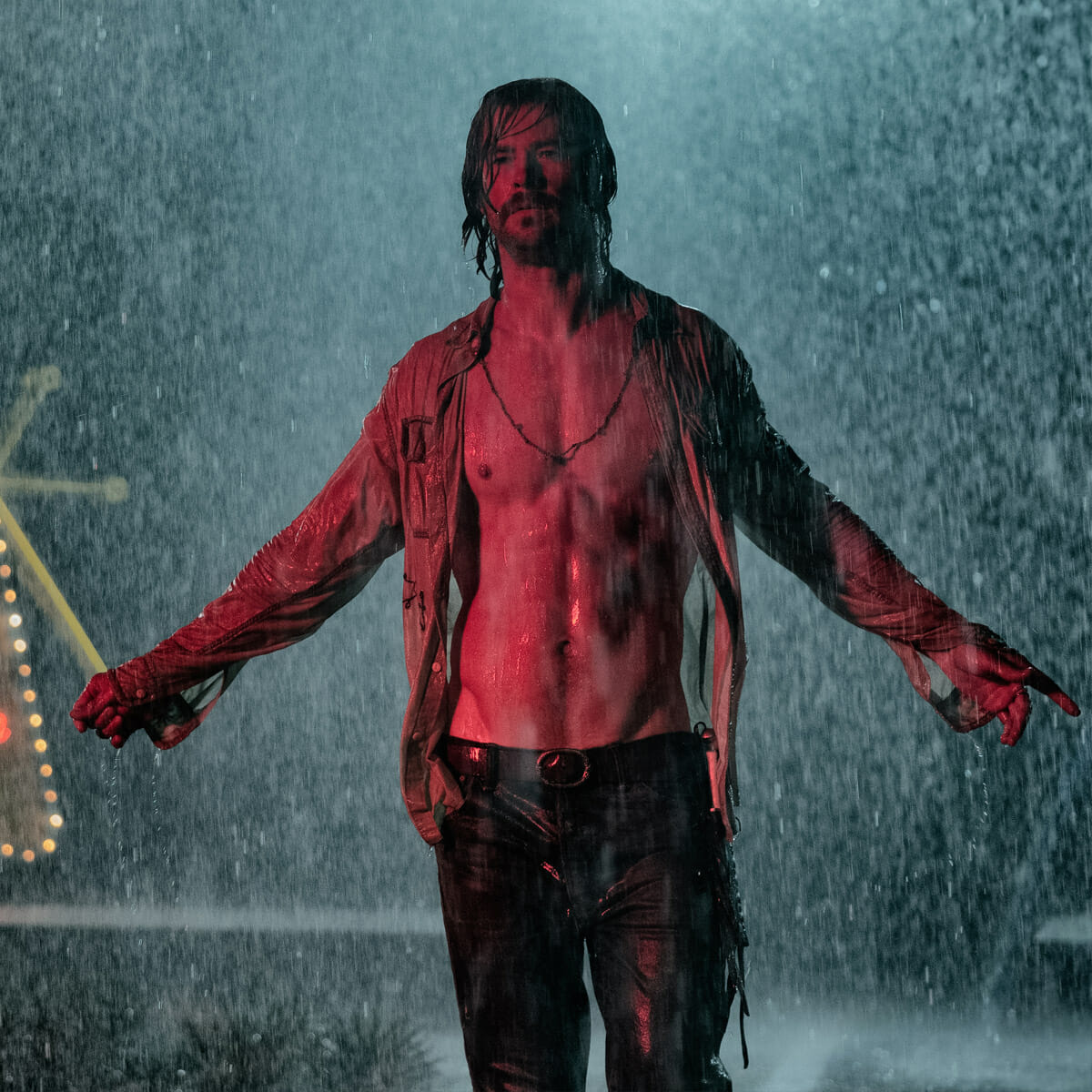 Directed by Drew Goddard | Starring Jeff Bridges, Chris Hemsworth, Jon Hamm, Dakota Johnson
The El Royale, once the height of tourism novelty, straddles the state line between California and Nevada and is the location these strangers meet on one fateful night, becoming a bloody battleground.
Bad Times at the El Royale is written and directed by Drew Goddard, the mastermind who brought us The Cabin in the Woods (with NZ's very own Anna Hutchinson and Chris Hemsworth who is also in Bad Times at the El Royale) and The Good Place, Netflix's breakout hit. The film has a very Tarantino-esque style of exposition, using character stories – or chapter sequences – with epic juxtapositions between characters' back-stories to see what brought them to this exact moment. The scenes are shot cleverly, with the same scenarios repeated, and all of the characters watching scenes unfold from different perspectives.
Sporting a killer soundtrack, the music is integral without being intensive, and is effortlessly interweaved throughout each chapter, as is such a key ingredient of iconic cult thrillers. I wouldn't be surprised to see the soundtrack flying off shelves as stocking fillers this year.
If this film were a rowboat then Jeff Bridges would be the oar. He is dominant. The Oscar winner, playing a suspicious priest, anchors the talented ensemble and is overshadowing without being overbearing, which is all the more impressive when you consider Cynthia Erivo's stunning vocal performance and Chris Hemsworth's character's jaunty charisma.
Overall, this stylish film creates an almost didactic experience as you ponder the fact are you rooting for inherently flawed people and how complex we as humans are. What is the grey area of morality?  Is this a pervert's hotel or are we all perverts? Are we good, or are we bad? You'll have to watch the film to find out.
See Bad Times at the El Royale in cinemas now.