REVIEW: DARKEST HOUR
Entertainment
04 January 2018
V is for Victory, and the first victory goes to Oldman's magnificent portray of arguably England's most important 20th century figure, Winston Churchill.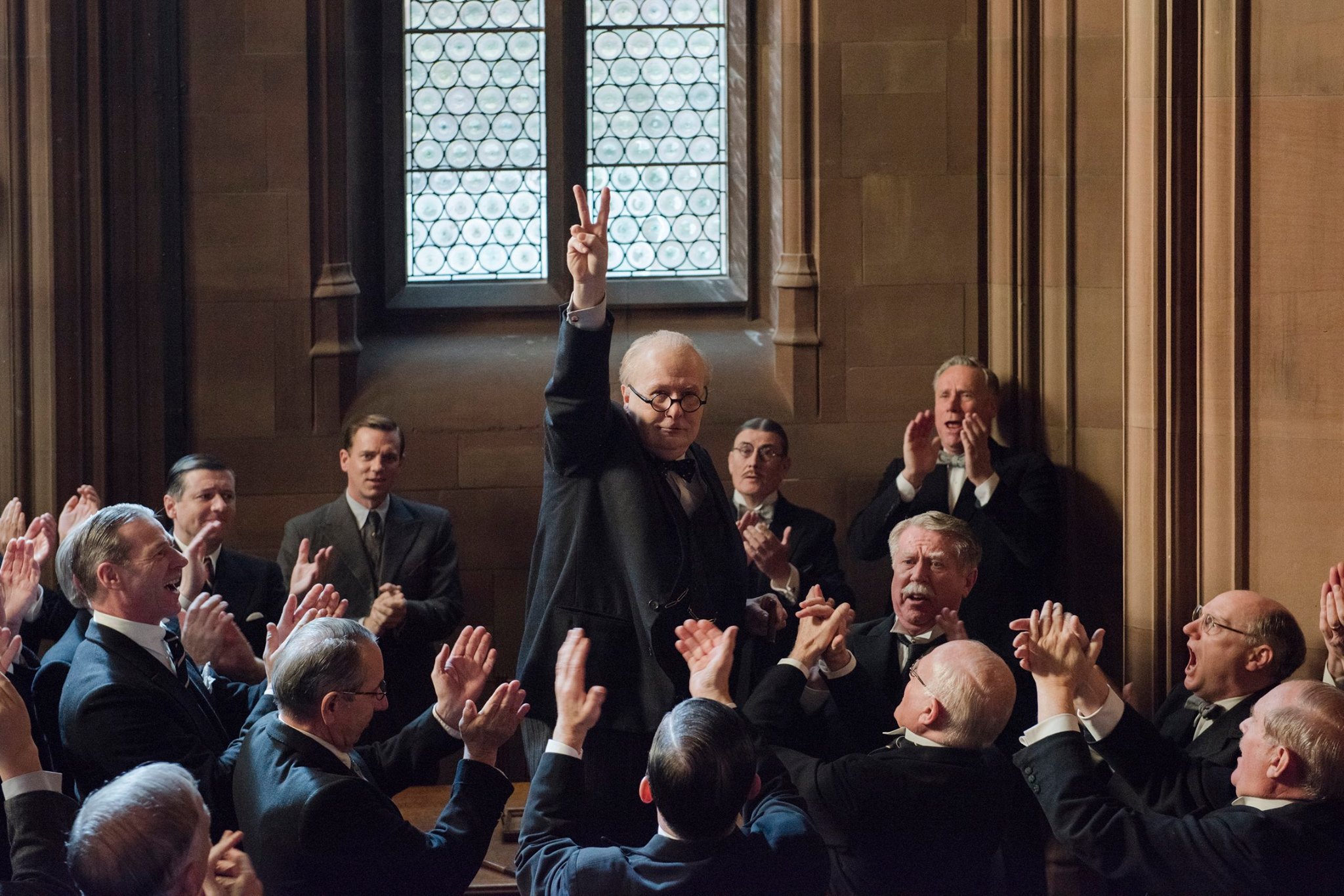 Directed by Joe Wright, staring Gary Oldman, Kristin Scott Thomas and Lily James

.
Oldman has it all; the Churchill wit, the hairline in retreat, the larger-than-life character and the most extraordinary use of makeup and prosthetics, which together creates one of the most authentic and memorable portrays of Winston Churchill.
Darkest Hour begins in May 1940. The War is already underway, Prime Minister Neville Chamberlain is forced to resign, and Churchill somehow ends up with the position – although it's "not a gift, it's revenge," he mumbles. Most of the biopic takes place in the days leading up to the events of Dunkirk, focusing on Churchill's efforts to formulate a plan to save the British troops and his constant battles with his own cabinet.
Joe Wright brilliantly paints Churchill's mastery of the English language, his commanding presence as a public speaker and also reveals Churchill's struggle with insecurity and self-doubt, even when it comes to demanding victory at all costs.
An interesting part of the film is Churchill's loving but unique relationship with his wife Clementine, an unsurprisingly poised Kristin Scott Thomas, whose strength refuses to tolerate Churchill's second guessing. She arguably delivers one of the most powerful lines in the film, while facing the annihilation of 300,000 Allied soldiers stranded on the beaches on Dunkirk, she won't tolerate Churchill's self-doubt and tells him, "you are strong because you are imperfect."
Churchill's relationship with King George VI (Ben Mendelsohn) is brilliantly portrayed and develops as the film processes. To King George, Churchill is a heavy smoker and even heavier drinking oaf; to Churchill the king is an alienating presence.
Darkest Hour is a brilliant portray of leadership, strength and courage, perfectly delivered by Oldman as he puffs his way through cigars as if his life depends on it. The film skips through the blood and gore of war, instead focusing on the politics. All in all, this film reminds us that some things (honour and freedom) are just worth fighting for.