JUMANJI: WELCOME TO THE JUNGLE REVIEW
Entertainment
20 December 2017
For the gamers in the audience, the intrepid adventurers, the wannabe intrepid adventurers, the kids, the adults… this film has it all. Jumanji: Welcome to the Jungle is a marvelous action adventure movie with the most excitingly exotic setting to meet cinema screens this year.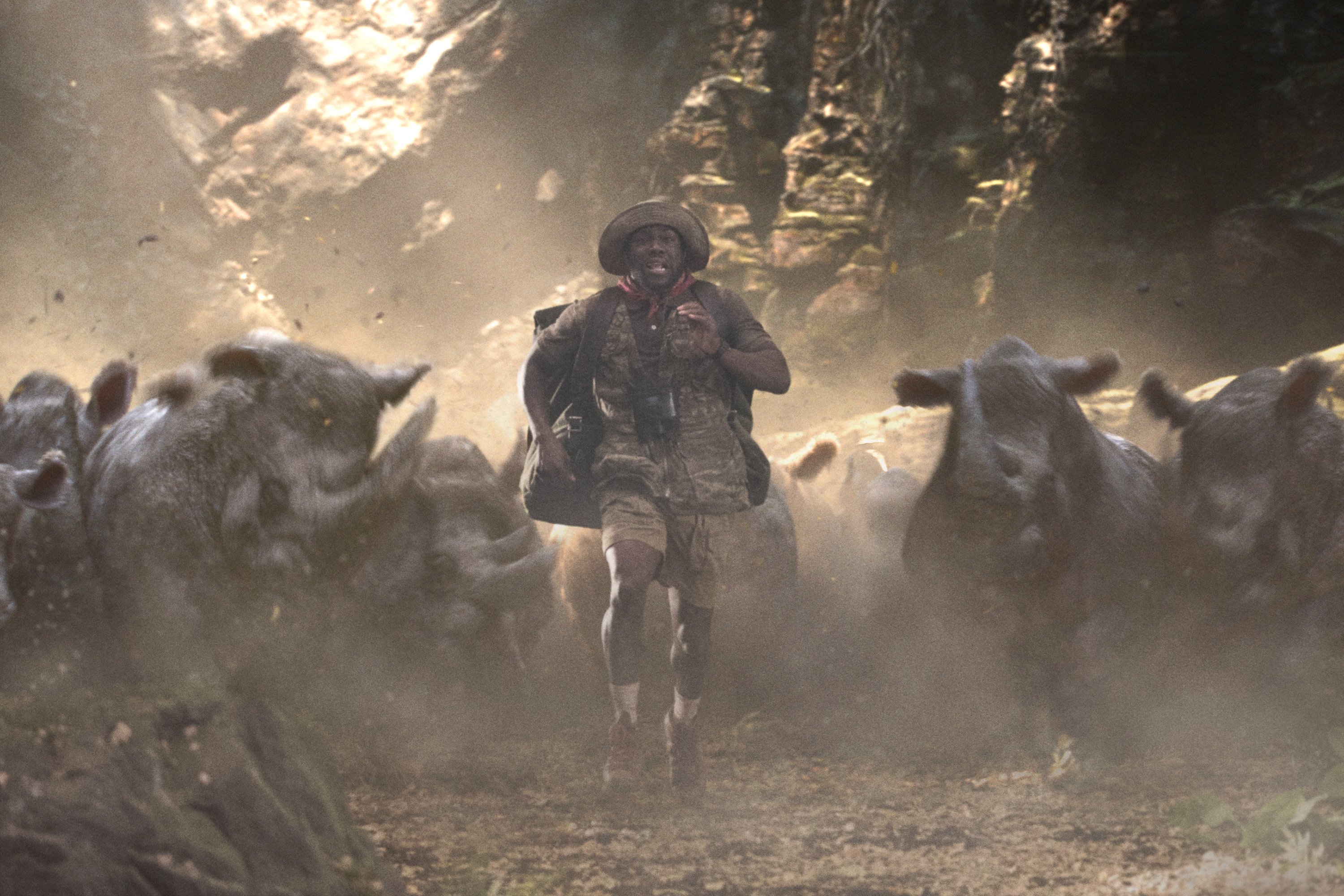 Starring Dwayne "The Rock" Johnson, Kevin Hart, Jack Black, Nick Jonas Directed by Jake Kasdan

.
It's worth noting first that this Jumanji is not a remake of the 1995 classic, starring Robin Williams (RIP), but a standalone sequel. And a brilliant one, at that.
The scene is set in 1996. A self-confessed "metal core" kid is given a board game by his father, which he ignores, as he is far more into his electronic gaming. The board game transforms itself into an electronic game, which the boy plays and is subsequently sucked into the world of the game. We're then thrown forward to modern day, where we meet four high school kids – Bethany, Martha, Spence and Fridge – who are all in detention for various reasons. In detention, the teens notice an old game console in the storage room they are in. Covered with dust, they're unsure what the console even is, but plug it into an old TV and try to play it anyway, each choosing a character from the 90s arcade-style selection screen – and alas, are also sucked in to the game.
Welcome to the jungle indeed. The foursome land in one, right in the middle of thundering rhinos and hissing snakes – and in the bodies of the characters they selected… much to the dismay of Bethany, who's played super effeminately by Jack Black; a hilarious standout. Dwayne Johnson (Spence) is his usual beguiling self, and with his "smoldering" character, Dr Smolder Bravestone, is a casting decision made in heaven. A great Kiwi cameo in the way of Rhys Darby as non-player character Nigel informs the squad that they must lift the curse of Jumanji, by restoring a magic jewel that was stolen by sinister villain, Van Pelt. Only once they placed it back in its rightful spot could they escape the Jumanji and leave the game – if they don't run out of their three lives, of course! Without giving away any spoilers, it's a heartwarming and touching ending to a truly epic adventure.
This thrilling escapade is seat-gripping, packed full of laughs, and endearing. Filled with modern pop-culture references, angsty teen love and life moments, this movie, although aimed at the tween/teen audience is sure to thrill and delight all who take the plunge into the jungle.