REVIEW: THE GREATEST SHOWMAN
Entertainment
21 December 2017
If period pieces, lights, acrobats, aerial arts, incredible singing and fantastically-choreographed dancing sounds like a bit of you, then you're going to want to see this film as it should be seen; on the big screen. And even if musicals aren't your thing, they will be after this film.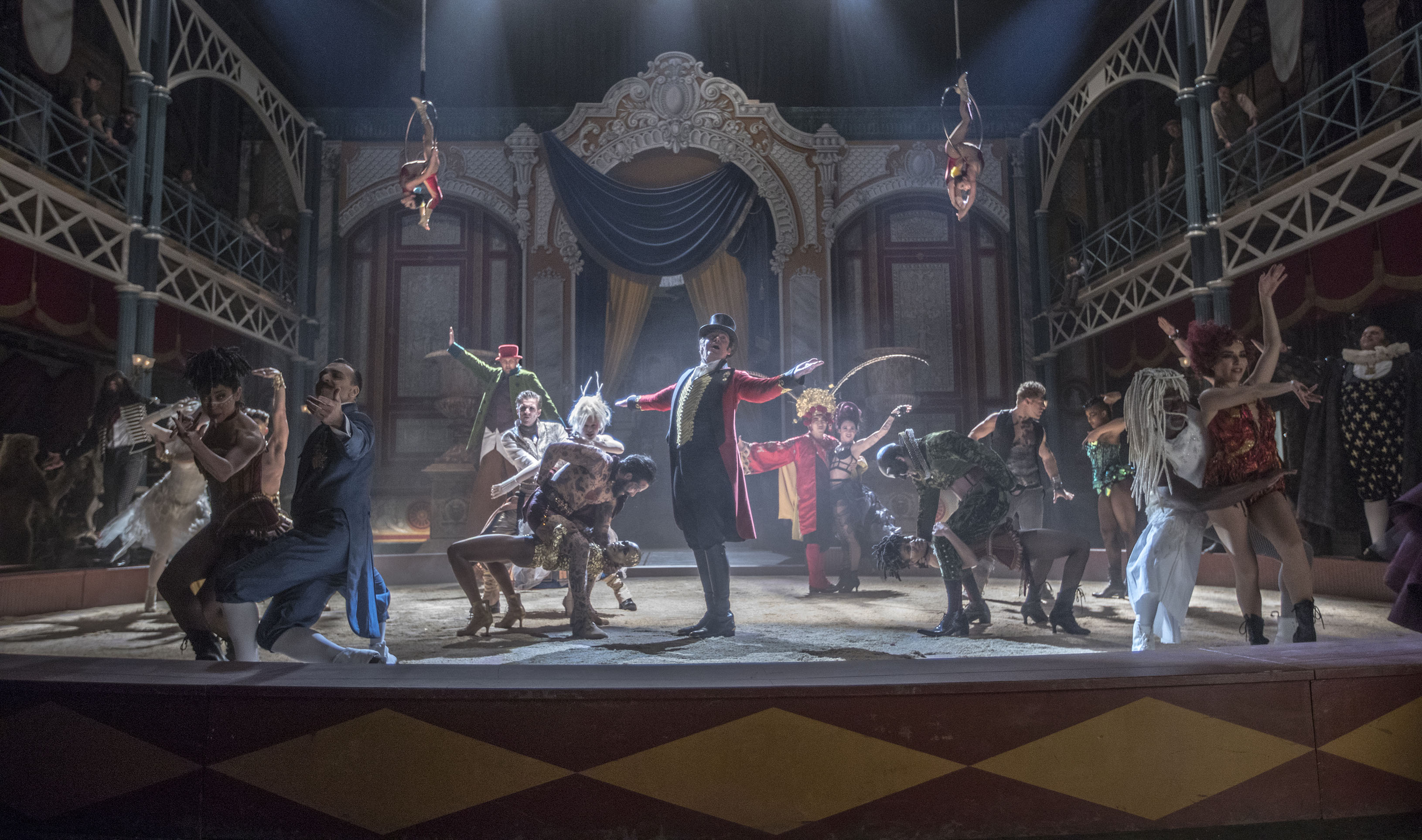 20th Century Fox's The Greatest Showman is set in 1800s America, portraying the rise and fall of P.T. Barnum, of Barnum & Bailey Circus. Barnum, a poor youth, marries an upper-class girl (Williams) and promises her a life of prosperity, which he has been unable to provide. After being made redundant, Barnum takes a brave leap and pursues a large bank loan, which he uses to open his self-titled P.T. Barnum Museum. With minimal sales and unlikely successes, Barnum recruits for "unusual" stars, and enlists a bearded woman, a dwarf performer, a tattooed man, and more to bring his museum to life – becoming one of America's most famous showmen, and transforming performance to what we know now as a modern circus.
The circus "freaks", as they are known by indignant locals, really are a celebration of humanity, making this film beautifully inclusive, thought provoking and inspiring.
Hugh Jackman proves he has it all by playing Barnum with such ebullience. He has the killer chords, the actor's charm, and effortless moves with ease. Jackman is perfectly complemented by the slick moves of Barnum's ringmaster apprentice Efron (who has come a long way since the High School Musical days!). Add a sprinkle of songstresses Loren Allred and Zendaya's powerful voices, and you have a goosebumps-inducing, hair-raising musical classic.
The Greatest Showman is an absolute feast for the eyes and ears, with lavishly fantastic set, incredibly well sown cut scenes, and consistent period costume consistency. This magical musical is bound to delight and bring joy to everyone in the family, and while somber in parts, is exactly what you'd want out of a circus extravaganza. Having been in the works since 2009, this is a film of picturesque perfectionism, with original songs, original choreography and an original flavour.
Critics and audiences are already making a song and a dance about this spectacular showcase, and the hype definitely isn't slowing down any time soon – for good reason.