THE MOVIE OF THE MOMENT
Entertainment
11 June 2018
Ocean's 8 is an American heist comedy film directed by Gary Ross.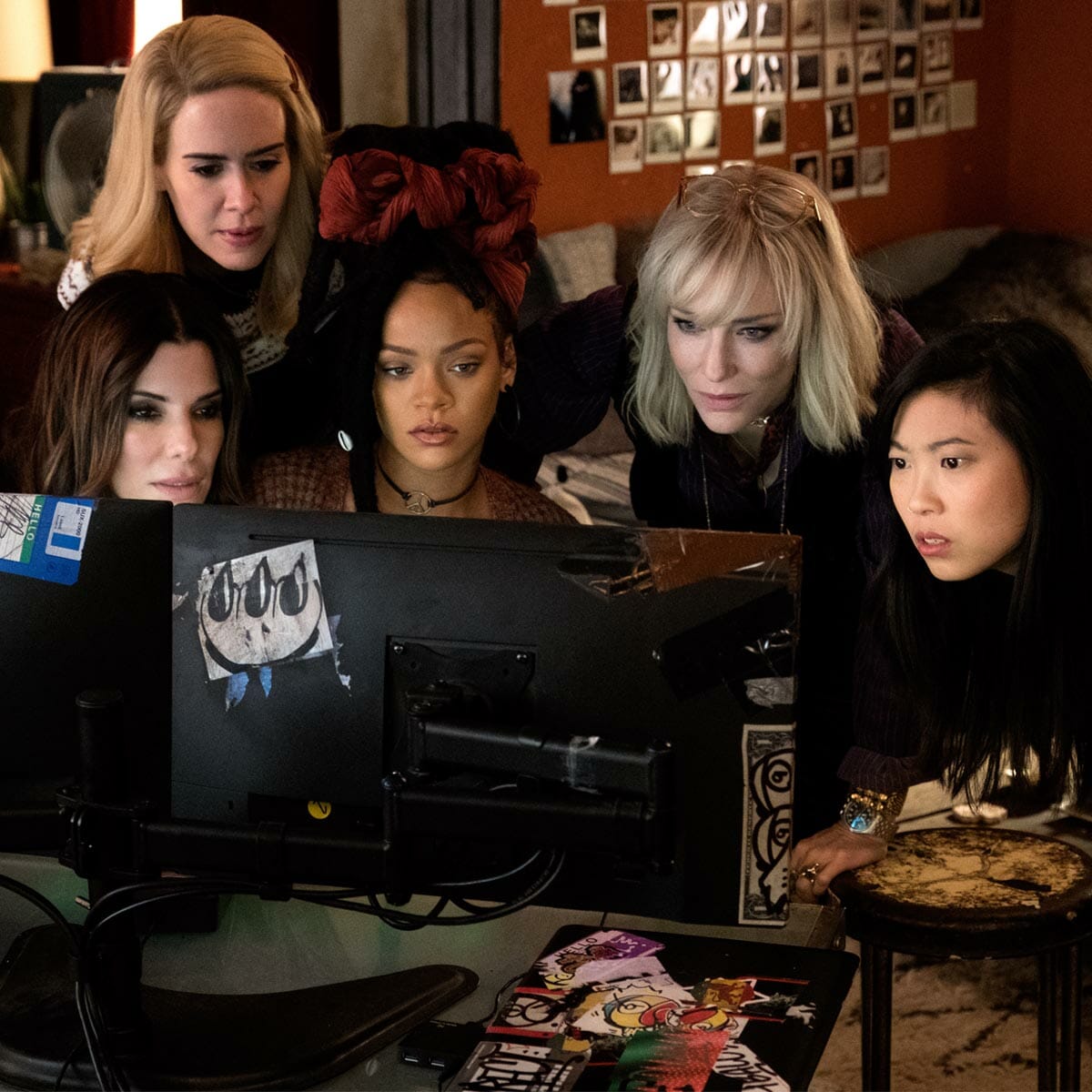 The film is a spin-off of Steven Soderbergh's Ocean's trilogy and stars a stellar, strong, all female line-up of Sandra Bullock, Cate Blanchett, Anne Hathaway, Mindy Kaling, Sarah Paulson, Awkwafina, Rihanna, and Helena Bonham Carter. The film's opening scene immediately pays homage to the film's predecessors, beginning the same as Ocean's 11; from within an interview cell, with the group's leader, Debbie Ocean (Sandra Bullock) being evaluated for a possible prison release, where she promises she wants to lead a simple life once released.
The plot then follows Debbie, freshly released from prison with $45 in her pocket as she begins her quest to assemble and then attempt to execute an impossible heist that she has spent the last 5 years planning, at New York City's annual Met Gala, the biggest star studded event of the year. The main target of the heist is a necklace called the Toussaint, a 6 pound Cartier necklace worth in excess of $150 million that has not left its vault in 50 years.
References are made of the former trilogy throughout the film, reminding the viewer why the first trilogy was so enjoyable. Some surprises, countless cameos from characters from the original Ocean's cast, twists, revenge and distinct visuals make this an enjoyable watch for everyone with particularly memorable characters played by Bullock, Blanchett and Hathaway.
If you want a fabulously smart heist film, buckle in for the ride and expect a blast. This is THE film of the moment to watch.