THE PREDATOR; A TRIUMPHANT NEW INSTALLMENT
Entertainment
17 September 2018
The Predator | directed by Shane Black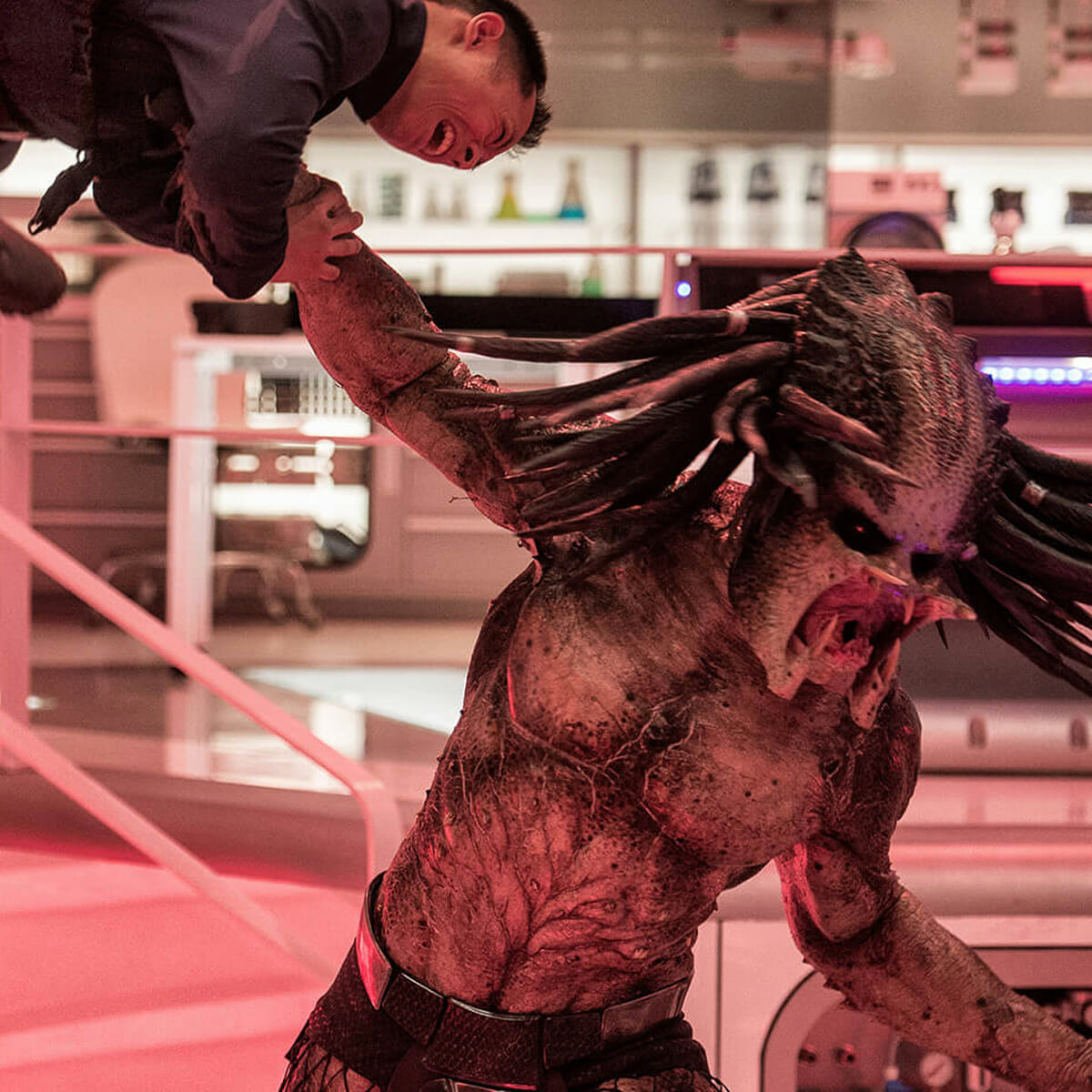 I was 13 when the original Predator (1987) came out in cinemas.  Even in the late 80s, the graphics and science fiction aesthetic were amazing, however, some 30 odd years later, I'm watching it again in the cinemas and the graphics are even better.
The Predator is a continuation of the 1987 and 1997 stories. With a UFO crash landing on Earth, army rangers are tasked with retrieving hostages. Naturally, the alien, who is looking for anything that has been left behind by the last two Predators, attacks the squad. Government agents capture the Predator and take him to their lab for experimentation and observation, but, of course, it's never that easy when dealing with the Predator….
The Predator is jam packed with action, from the opening credits, right through to the end.  If you're partial to guns, fast cars, aliens fighting, spaceships, then you'll love this film. For us women and men, the eye candy is reason alone to see it! Hot damn.
If you haven't seen the last two movies, don't fear. The Predator is a great standalone hero. For longtime fans, there are throwback plot catchups to bring the audience up to speed on the last 20 years. With a cast of mostly up-and-coming actors, the film is very well acted, and you won't even miss having Schwarzenegger as the film's hero.
A refreshingly unpredictable film, The Predator is a welcome addition to the franchise and to the sci-fi genre. The Predator series is a classic, engrained in the hearts and minds of all alien enthusiasts and this action-packed addition will surely not disappoint. Just don't forget to breathe!
See The Predator in cinemas now.