THIS ONE'S FOR THE LADIES!
Entertainment
24 September 2018
A gorgeous Aussie gem filled with charm, Ladies in Black is based on the bestselling novel by Madeleine St John.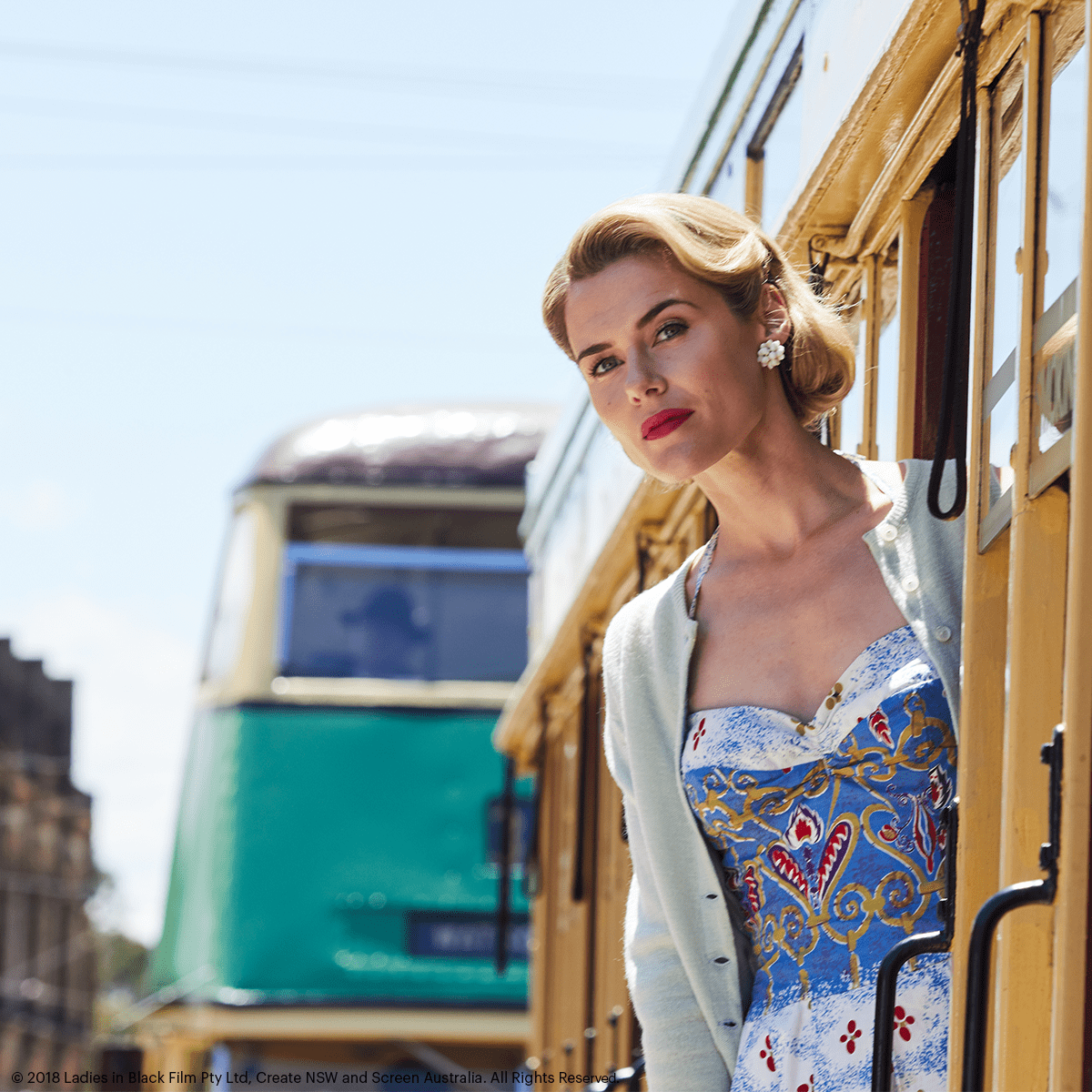 It is an alluring and kind-hearted comedy drama about the lives of a group of department store employees in the summer of 1959, and we follow the main character Lisa's turn from naïve suburban school girl to self-assured lady.
The film begins with Lisa undertaking a summer job at 'Goodes'. Fresh faced, glasses and all, she manages to establish a niche with fellow salespersons Patty and Fay. Lisa has many talents but lacks self-confidence (thanks in part to the influence of her unambitious parents) so when taken under another employee, Magda's wing, relishes in a world of opportunities.
Magda (played by the beautiful Julia Ormond) is an older, wiser and highly sophisticated department store employee who migrated from Europe to Australia. Although the other girls see Magda as an outcast, Lisa is drawn to her strong-willed personality, soon spending all her time at (and out of) work alongside her, learning the ropes of womanhood. Magda says to her husband that Lisa reminds her of herself in her younger years, and enjoys the womanly influence that she has on her.
This story is gorgeously character-driven, rather than having an elaborate action-oriented plot, gradually building into a most entertaining tale. The film is centred on Lisa's coming-of-age however, we also get a good glimpse of the private lives and aspirations of characters that surround her. From the relationship between Lisa's parents (which quintessentially showcases the 1950s male-female relationship) to Fay's desire to be swept off her feet by the perfect gentleman, there is opportunity for every character to capture you in their own unique way.
If you are looking for a charming film with tender comic instincts then this is an absolute must-see. Take a bunch of your girlfriends and be enthralled by Ladies in Black – in cinemas now!