VENOM; THE FILM WITH A BITE
Entertainment
05 October 2018
When news broke of a new addition to the Marvel Universe – and Tom Hardy is cast in the lead – diehard fans of the superhero universe collectively drooled onto their tatty comics.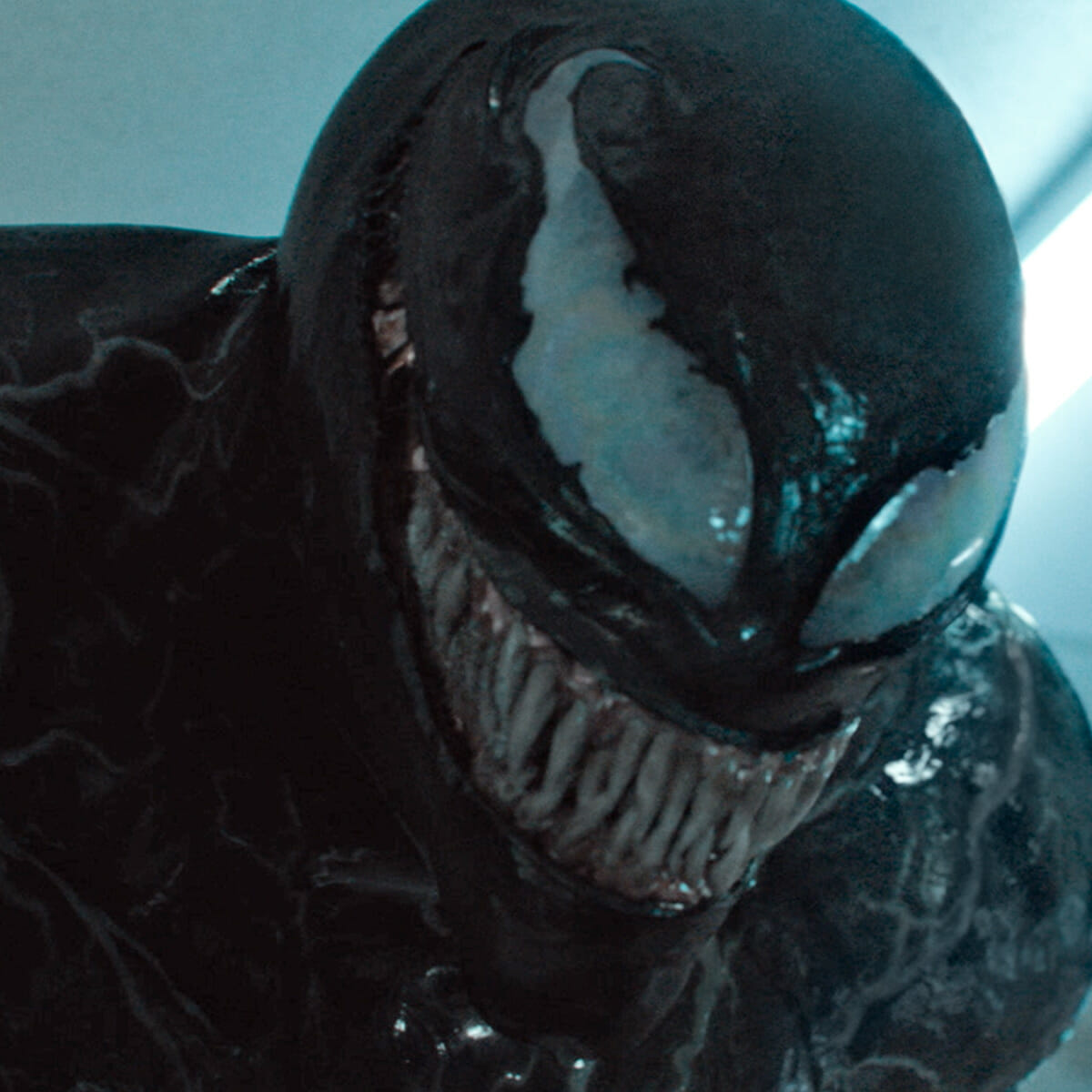 Venom – produced by Columbia Pictures in association with Marvel and distributed by Sony Pictures – is the latest to join the stellar lineup of out-of-this-world film adaptations of the much-loved comics.
San Franciscan Eddie Brock (Tom Hardy) is a successful journalist sent to the Life Foundation to interview Elon Musk-esque inventor Carlton Drake (Riz Ahmed) whom he suspects is performing unethical scientific experiments on humans. Following a scandalous interview, a despairing Brock sets out to find evidence against Drake to share with the world, and while doing so, unwittingly becomes the host body for an alien symbiote named Venom.
Although referred to – seriously at first – as a parasite, the relationship between Brock and Venom is more of a hybrid, with the two characters having to work together to co-inhabit the same body. Venom gives Brock superhuman powers, and Brocks hosts Venom on Earth, much to the mirth and enjoyment of the audience.
A comedic antihero, Hardy plays Brock effortlessly, from his sharp American accent to his sinister, synthesised take on his violent alter-ego Venom. It's easy to say Tom Hardy is a true highlight of the film, and a master of dark comedy, with the audience laughing aloud at his exploits continuously – although my girlfriend was also pretty stoked on the Hardy eye candy.With Brock and Venom learning to work together, the character development and chemistry between the two makes the film something quite different from the rest of the Marvel superhero leads.
Don't let the formidable action-packed movie posters and trailers fool families with kids at home these school holidays –Venom, the alien symbiote, is witty and endearing, rather than intimidating, with many laugh-out-loud moments, such as when Venom describes Brock as a "loser" and a "pussy".
Classic Marvel fans know never to leave the theatre until after the credit scene, in which Venom has two fantastic ones. And when one of the world's hottest artists, Eminem, writes a bespoke feature soundtrack of the same name, you know it's got his backing.
Who'd have thought having a 'parasite' would be so entertaining?!
See Venom in cinemas now.