HIS STYLE: FROM WORK TO WEEKEND
Fashion
28 February 2017
Your wardrobe should be filled with pieces that can take you from work to weekend (and back again) with minimal effort and maximum style. Earmarked for autumn, you might also find that these items have a place all year round.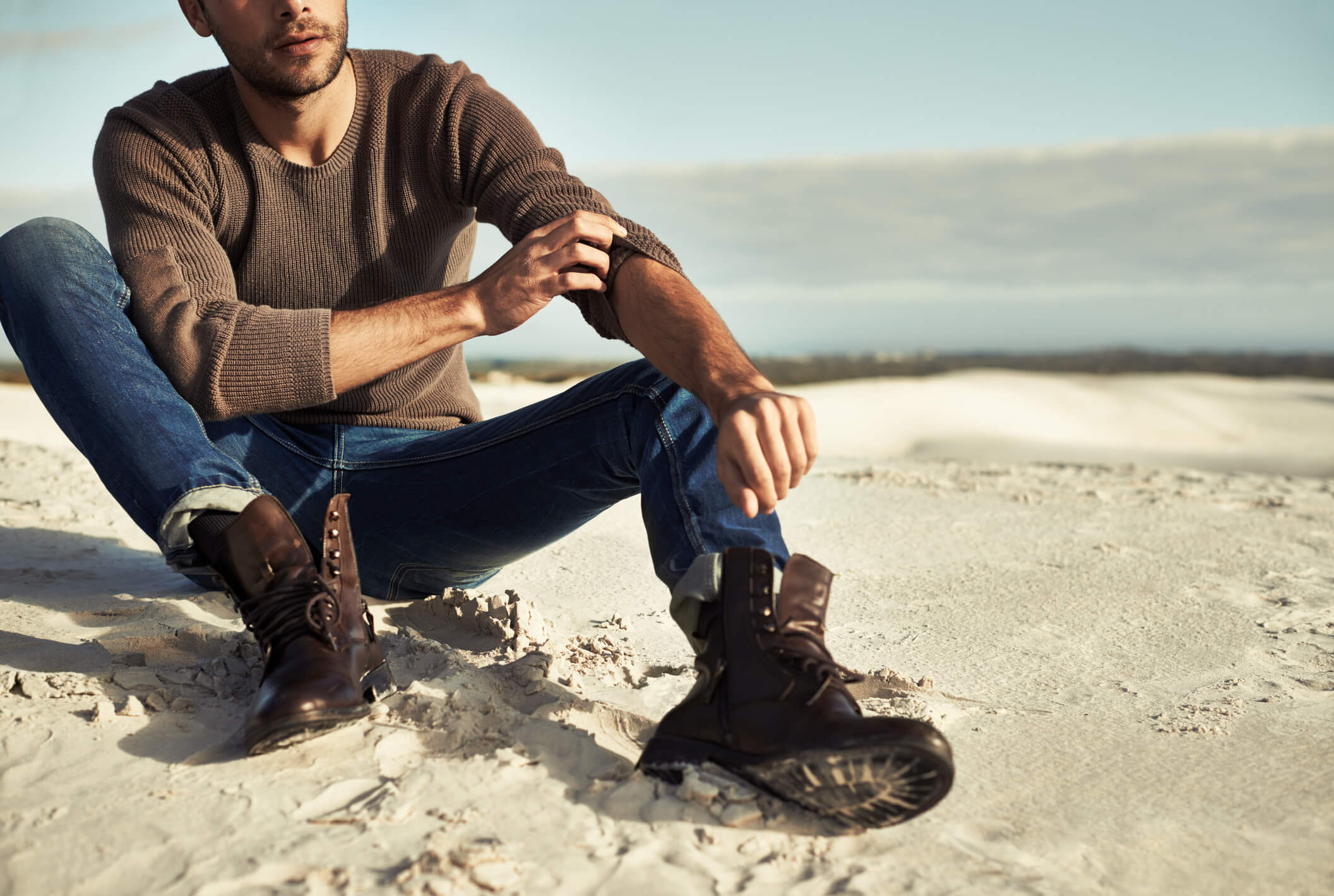 1: A dark chino pant
In new season navy or quintessential black.
Chino's are a stylish go-to that can make even the plainest tee or shirt look dressy. The cotton-drill fabric is relaxed while still being office appropriate and a dark colourway also helps to assert a sense of formality.
On the weekend (or casual Fridays) roll up the hems and wear with a casual street shoe or sneaker.

FEATURED: a / Lee stretch chino by Just Jeans b / Park temple jogger chinos by Hallensteins c / Park Nova slim chinos by Hallensteins
2: A lightweight knit sweater
A simple round neck or v-neck sweater is always a good idea.
Invest in a good quality knit and this kind of piece will last for several seasons. Great over a dress shirt for an impromptu business meeting or great to have on hand in a drafty office.
For a weekend catch-up wear over a tee to instantly dress-up jeans.

FEATURED: a / Round neck crew sweater by Just Jeans b / V-neck Merino sweater by Hallensteins  c / Merino Cardigan by Hallensteins 
3: A lived-in leather satchel
An aged leather adds personality without looking too perfect.
Besides being incredibly handy and if looked after well, a leather satchel should get better with age. Not a fan of leather? Try a similarly worn-in fabric like suede or canvas.
And if satchels aren't your style, a backpack is a great alternative.

FEATURED: a / Colorado leather Satchel by Strandbags b / Colorado leather backpack by Strandbags c / Colorado Canvas satchel by Strandbags
4: A casual boot in suede
Semi-formal meets street style.
When searching for a versatile boot for work consider suede. Besides being bang-on trend suede gives a formal style more edge and a relaxed outfit more formality.
Suede does require a little more maintenance though, so be sure to grab some waterproof protectant.

FEATURED: a / Kitchener boot by Overland b / Ricardo Pulp boot by Hannahs c / Vaughan casual boot by Overland
5. The lightweight anorak or bomber jacket:
When the season only calls for a lightweight coat choose one of the above.
An Anorak offers a little more length and rain protection while a bomber jacket could be worn inside all day if required.
Both will give an outfit personality and edge, you just have to decide which suits you best.

FEATURED: a / Bomber jacket by Just Jeans b / Bomber jacket by Jay Jays c / Parka by Hallensteins d / Anorak by Just Jeans