HOT FASHION, COLD SEASON
Fashion
30 April 2018
Don't let the cold keep you in, there's hot new fashion to be seen!
Trust me, I know how easy it is to want to stay indoors with this cooler weather! There's nothing I love more than snuggling up on the couch with a cuddly blanket, Netflix and a hot chocolate in hand, but once you see the fashion coming through in stores you will want your new look to be seen by all.
I love that we are seeing colour come through in all aspects of fashion this year. There are so many beautiful tones of mustard, forest green, navy and rust that have already caught my eye. I have to say even the men's styles are looking pretty sharp!
As a girl who loves adventure and the outdoors, it is super awesome to see all the different styles of activewear we can now choose from. I mean, who doesn't want to look on trend when hitting the pavement or the slopes?! If you are venturing outdoors, don't forget to head into Macpac; they have you covered in so many ways and I'm totally picking their feather down vests will be another big hit this year.
If mountains aren't your thing, don't stress! The options are endless for you. But one thing you need to make sure you have ticked off your list is some good denim! These kind of timeless pieces are key to anyone's robe and that applies to both men and women. You can dress them up or down and get a totally different look every time, plus it's also something you can wear all year round.
Likewise with denim, it's worth investing in key pieces such as a nice pair of boots, a coat you can wear with any outfit, and some classic Merino pieces. These items you can wear every day, they won't date, and you most probably will even be able to wear them next season too!
Either way, whether it's mountain hikes, street appeal, or chic and sleek that fits your look, Northlands have a line up of stores that are sure to cater to your every need. My advice is get in sooner rather than later, and don't spend too much time thinking about an item. I can guarantee seeing the sold out sign on an item you loved, will leave you forever searching.
See our picks below!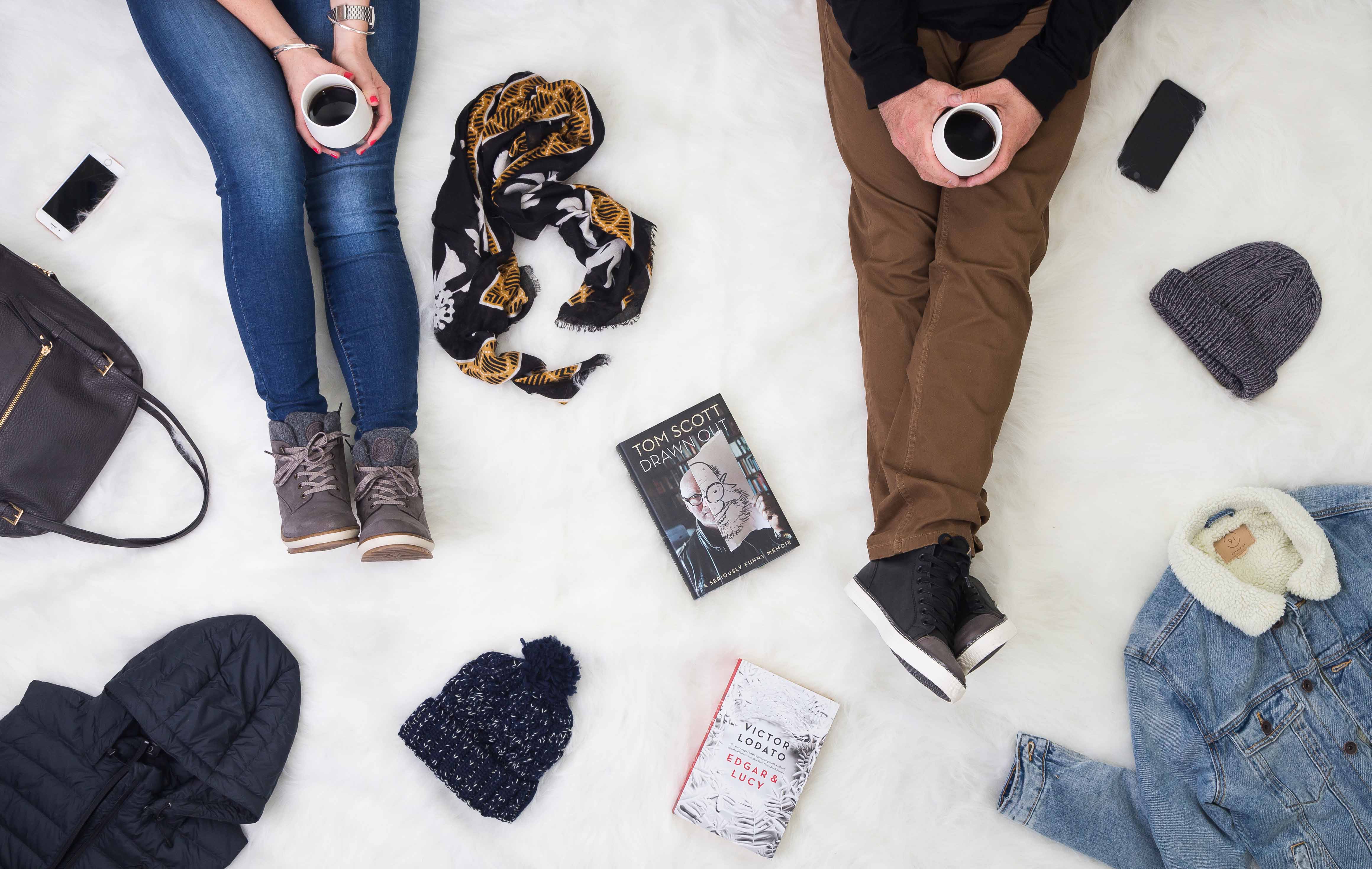 Marikai Charcoal bag $59.99 Strandbags, Zodiac Vest $199.99 Macpac, Robert Gordon mug $34.99 (set of two) Stevens, Levis 710 super skinny $109.99 Just Jeans, Remonte Kaarle boots $349. Moda Bella, Bordered floral scarf $29.99, Headstart beanie $12.99, Acquisitions, Drawn Out by Tom Scott $44.99, Edgar and Lucy: A Novel by Victor Lodato $34.99 Whitcoulls, Robert Gordon mug $34.99 (set of two) Stevens , Straight chino $79.99 Just Jeans, McQueen hi leather sneaker $179.90 Overland, Ripcurl base beanie $30.99 Amazon, Borg denim jacket $99.99 Cotton On