MUST-HAVE WINTER SHOES
Fashion
05 June 2019
Step into winter in style!
Yes, we often default to black boots for winter, but this season we are seeing so many more fabulously fashionable options.
And don't worry, I'm all about comfort too so all of these shoes can take you from 9-5 in comfort AND style.
Winter shoes have a bunch of practical requirements. They need to be wet-weather-proof, wearable with socks, stable (so you can run for cover with those random winter squalls) and match your winter wardrobe of course.
Boots are the obvious go-to, but I wanted to show you a couple of other options too that will keep your tootsies warm, and keep your outfit looking on point, all from our lovely stores!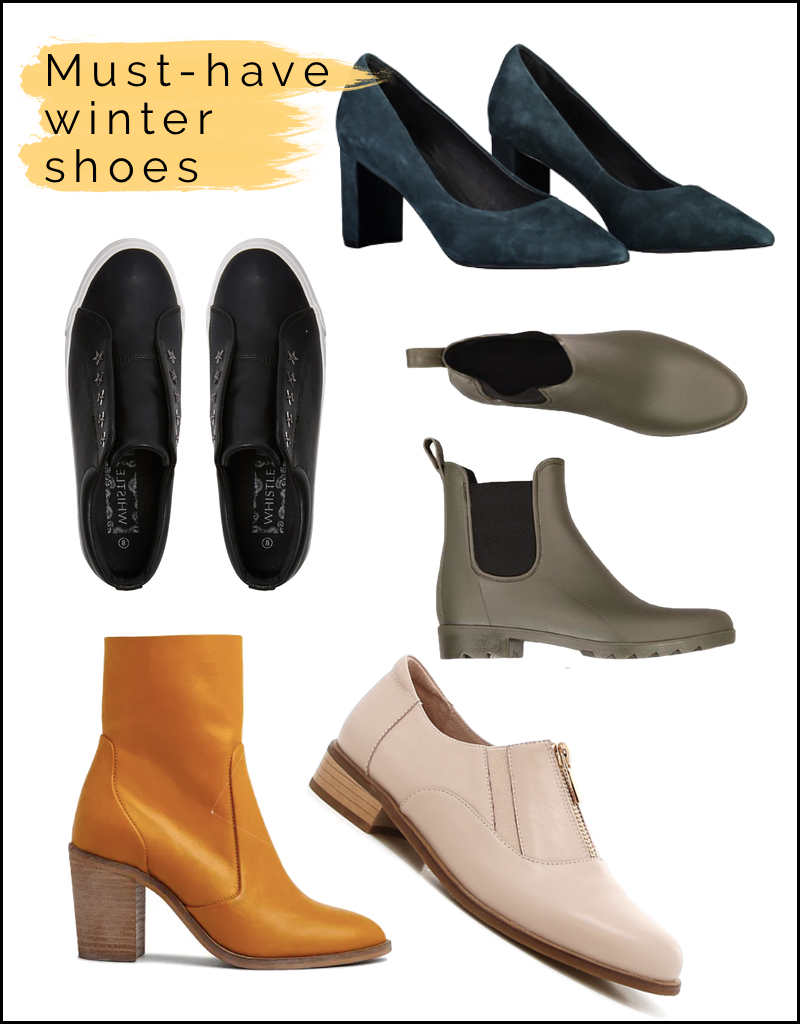 Max suede heels | Farmers slip on trainers | The Warehouse gumboots | Merchant 1948 mustard boots | Hannahs blus brogues
Until Next Time,
Happy Shopping
Cait xoxo
Want more one-on-one help finding the perfect winter shoe to fit into your wardrobe? Book Caitlin, or another great stylist for a Kiwistyle session now.