THE 5 AUTUMN TRENDS TO WATCH
Fashion
06 April 2018
Autumn has well and truly hit the stores, even though the weather might not have got the memo yet.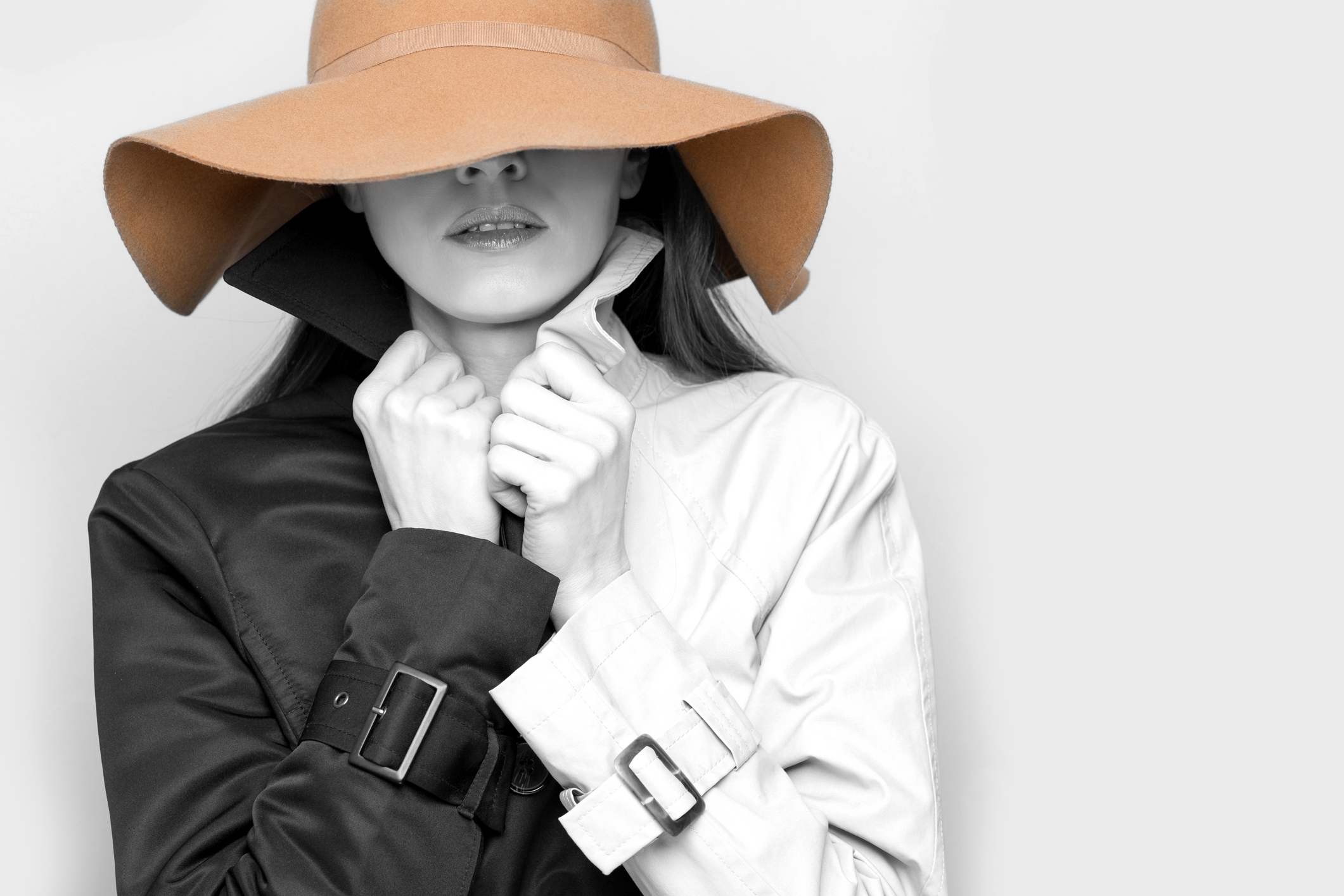 This is a tricky, but excting time style-wise. You want to start wearing all the gorgeous new things that are available in stores, but the weather isn't quite playing nice.
But never fear, before we know it, the temps will have dropped and we can start pulling out the layers, and the cashmere, and the boots.
And just so you are prepared, I've got five key trend pieces that you can start to look for now that will help update your wardrobe instantly for autumn, and you can get your hands on them all right here!
TREND #1: GREY CHECK
A bit of a throwback to the 80's power suit, this fine grey check with a distinctive red stripe through it will add authority to any look. Try this print in a structured piece like a trouser or a blazer.
TREND #2: MUSTARD
This is THE colour of the season. You can pretty much walk into any store and you'll see mustard.
The beauty of a colour trend, is that you can choose how you wear it, so if you're a skirt girl, get it in a skirt, if you'd rather a scarf, go for it!
Mustard works really well paired back with navy or grey for a gorgeous autumn combo.
TREND #3: THE STATEMENT EARRING
Necklaces have long been the champion of the statement jewellery but earrings are well and truly making their mark.  They are such a fun and easy way to update any look instantly.
Choose from almost any size/shape and colour under the sun, just go with what jumps out at you!
TREND #4: THE PLEATED SKIRT
I just love the idea of a pleated midi skirt with a jersey, leather jacket and some gorgeous ankle boots.
The pleats are quite a flattering texture on most bodies – they are light and floaty and skim over your lower half.
This style can be worn now with a tee, and carried on into the cooler months with a few more layers.
TREND #5: THE BLUSH BOOT
Yes for sure, a pair of black boots are a great staple, but this is THE colour of the season when it comes to footwear.
Blush will look great with denim, but you can also rock it now with a bare leg, and then it will just change up an all-black look in winter too.
Five fab pieces to get you excited about the new season – the only question now is, which one to start with!
Until Next Time, Happy Shopping
Cait xoxo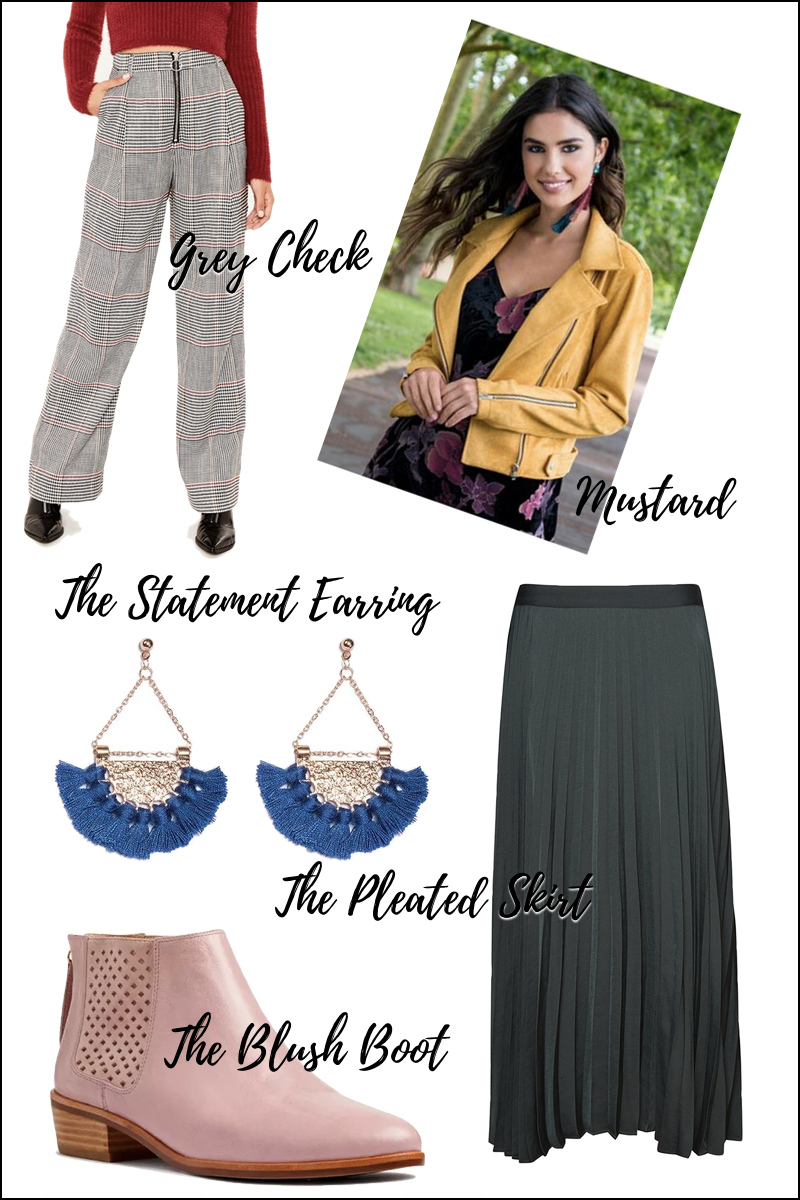 Grey Check: Glassons wide leg pants $59.99 | Mustard: Pagani faux suede jacket $90.99 | Statement earrings: Colette by Colette Hayman $14.99 | Pleated Skirt: Max "prue" pleated skirt $99.99 | Blush boots: Merchant 1948 "Porto" ankle boot in dusty pink $269.90