THE WIDE LEG PANT - STYLED 2 WAYS
Fashion
19 June 2019
We all love clothes that can do double duty, don't we?! However, sometimes, it can be hard to break the stereotype of what we think an item of clothing should do.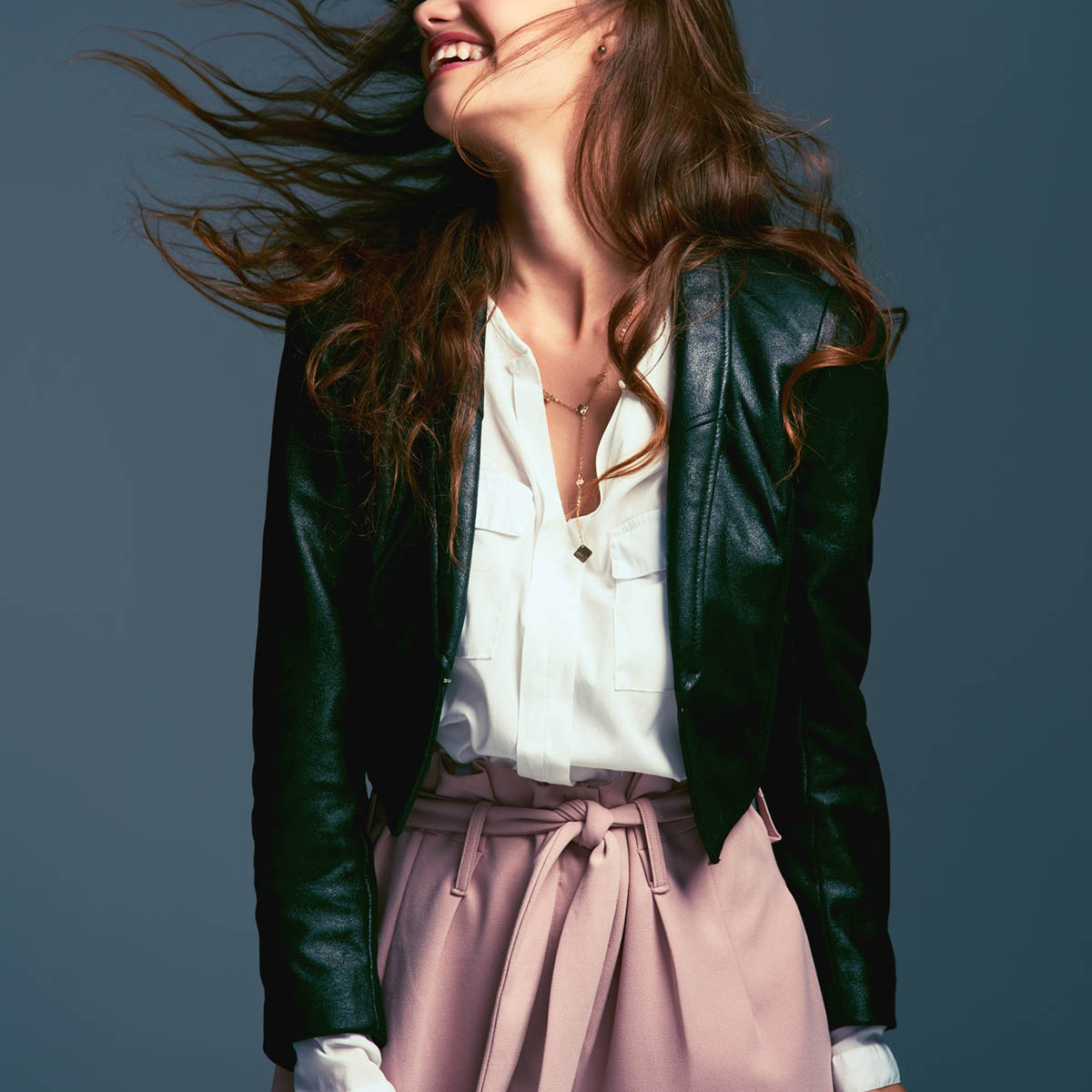 I want to show you how to style a pair of wide legs pants two different ways. One for a more dressy occasion, and one for a more casual situation.
Here's a little insight into what goes on in my head, haha. When I'm thinking about different ways to style things, I always start with the practical elements of the outfit;
What is the temperature like?
Where am I going?
How far do I have to walk?
So, basically, I start with the shoes.
Shoes are a great indicator of the level of dressiness of an outfit, so a real simple way to dress anything down is to start with a casual shoe (usually a trainer, or flat shoe of some description).
Then I build the rest of the outfit thinking about the answers to the above questions, while adding a bit of stylish flare of course!
To give you an example, here is how I would style this gorgeous pair of Max wide leg pants, available now!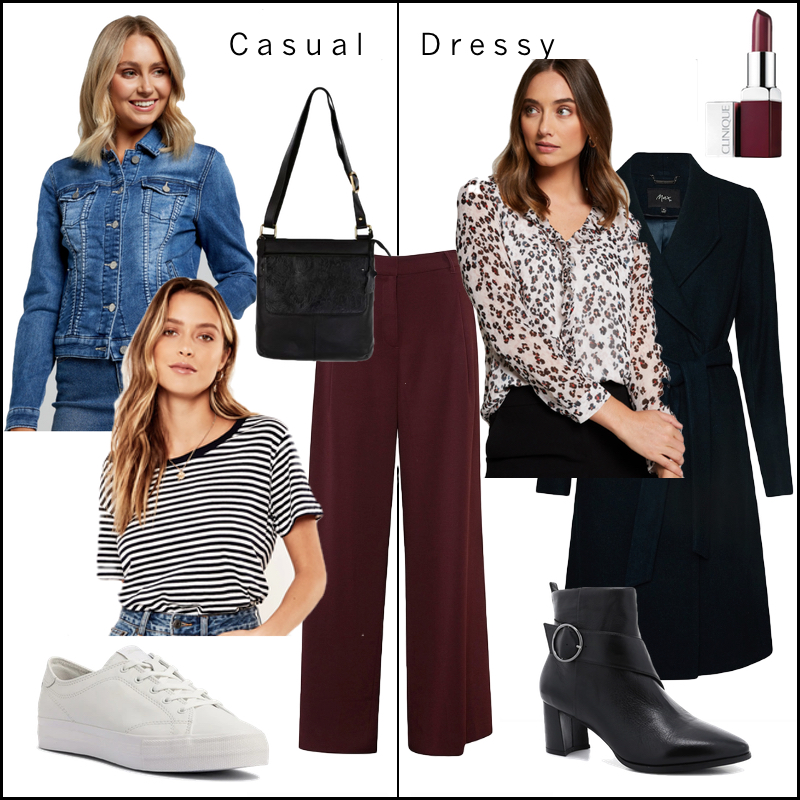 Max "Tabitha" wide leg pants | Day: Just Jeans denim jacket | Glassons tee | Strandbags cross body bag | Merchant 1948 trainers | Night: Jacqui E blouse | Clinique lip colour from Life Pharmacy | Max Coat | Hannahs boots
Until Next Time,
Happy Shopping
Cait xoxo
P.S. Want more one-on-one help perfecting your day-to-night style to fit into your wardrobe? Book our great stylist for a Kiwistyle session now!