THREE SPECIAL OCCASION TRENDS FOR ANY SHAPE OR SIZE | NORTHLANDS
Fashion
06 November 2020
Well. Hasn't 2020 been a YEAR! So many events all year round cancelled or downsized, but we are very lucky coming into the end of 2020 that we can now head out and celebrate together! There are so many events going on around the country, so I wanted to give you a bit of a rundown on some of my top trends for what to wear to your end of year events.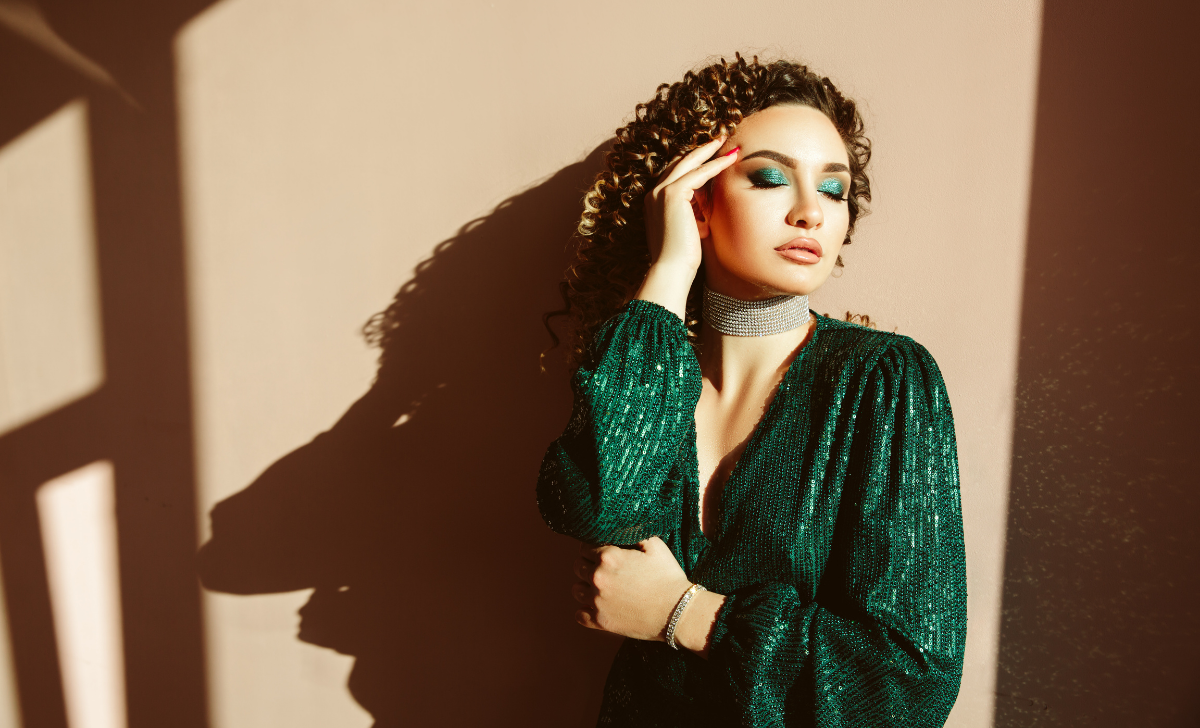 From race days and weddings, to Christmas and New Years Eve parties, I've got everything covered in this blog, and Northlands has everything covered too, so make sure you head in to nail your special occasion look! Have a watch of this video to see what I mean…
Here's a little bit more information on my favourite special occasion trends (and how to make them work for you), plus I've put together a wish list of my favourite styles available from Northlands below.
THE CLASSIC DRESS & HEELS COMBO
This is like the cocktail version of "jeans and a nice top". It can be a classic go-to look for any special occasion coming up. The beauty of this look is that is covers all shapes, sizes, budgets and personal styles. Have fun with print and colour (especially if you're heading to the races or a wedding) when it comes to picking a dress you love. Stick to shapes that work on YOUR body, and that you feel comfortable in, rather than just what is the latest trend.
When it comes to accessories, use the print or colour of the dress to steer you in the direction of what to choose. Or you can never go wrong with a classic and elegant metallic or neutral shoe/belt/bag combo.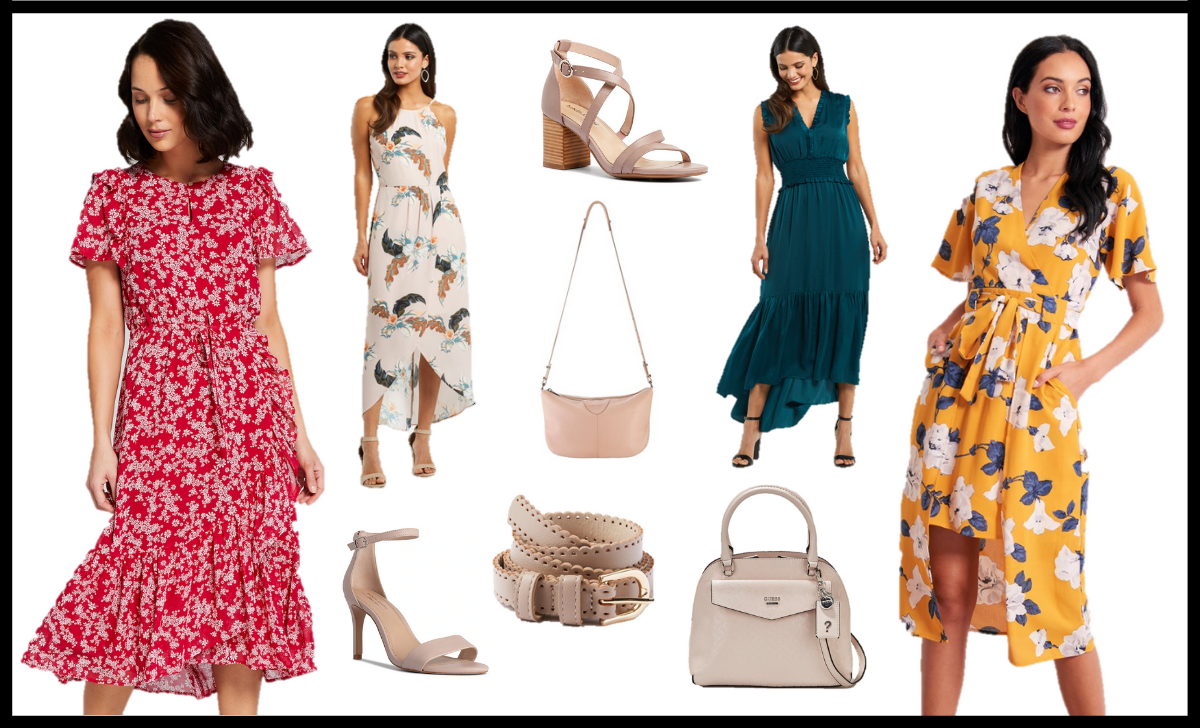 Left to right: Jacqui E Fleur dress | Farmers Whistle flora dress | Merchant Isabella Anselmi Flamingo sandal | Farmers Boston & Bailey scalloped edge belt | Moda Bella At a Loss sling bag | Merchant Isabella Anselmi Mate Barely There sandal | Strandbags Guess Lalande dome bag | Farmers Whistle sleeveless satin shirred dress | Pagani CDC floral utility wrap dress
SEQUINS
So this is a personal fave of mine. Nothing lifts a look like a bit of sparkle. The beauty of adding sequins or glitter to your special occasion look is that you can choose the level of bling that floats your boat. Start with a sequin clutch, or headpiece if you're working your way up into the sequin world, or if you're brave and love a bit of bling like me, go for a full sequin dress or suit! Look for chic black sequin for an elegant nighttime look, or if it's a fun NYE party you're heading out to, don't be scared to go full rainbow!
Sequins are a classic party texture, and there are definitely heaps to choose from in stores at Northlands.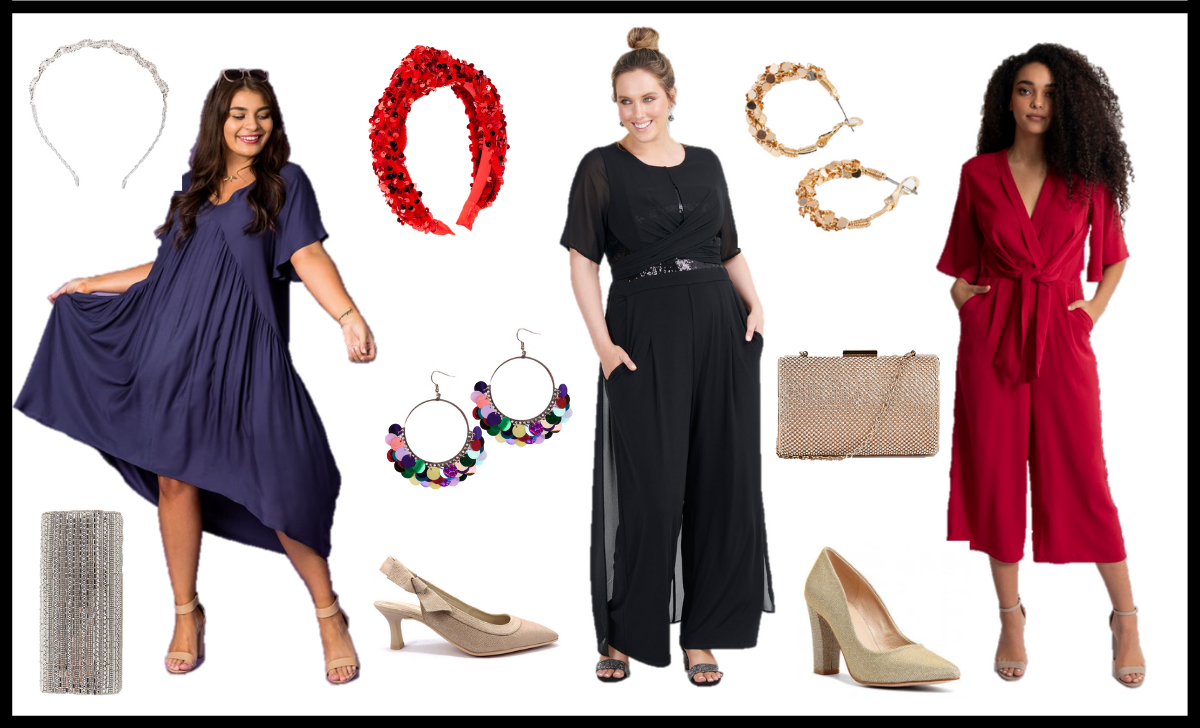 Left to right: Lovisa silver diamante chain link headband | K&K Bianca summer fling dress | Strandbags Ruby & Kit diamante clutch bag | Lovisa red sequin knot headband | Lovisa mixed bright sequin hoop earring | Moda Bella Hispanitas Ashlynn heel | Taking Shape sequin bodice jumpsuit | Lovisa gold mini sequin hoop earring | Strandbags Ruby & Kit diamante box clutch bag | Merchant Isabella Anselmi Monday heel | Pagani tie front kimono jumpsuit
CO-ORDS & SEPARATES
Gone are the days where 'special occasion" only means a dress and heels. If you aren't a dress gal, that's totally fine! There are heaps of other options that will be perfect for your special occasion and you'll also feel more comfortable wearing. Separates could include a nice blouse and a skirt, or I do love a culotte or wide-leg pant look for a wedding or race day. You can absolutely accessorise to the nines, headpieces, heels and bags are a must.
Co-ords are also making a comeback. This could either mean a matching suit (blazer and trousers), usually in a bright colour, OR a top and pants / skirt that are the same print, so when you wear them together, they look like a jumpsuit or dress. Genius right?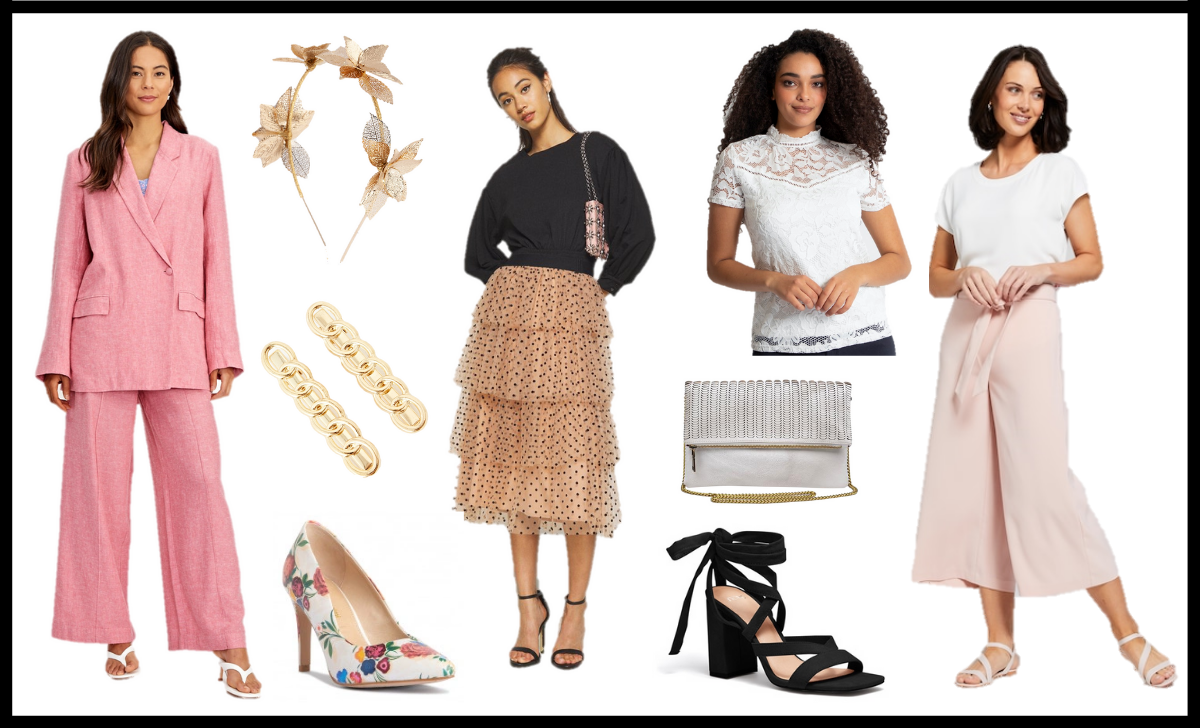 Left to right: Glassons linen blend asymmetric blazer & pintuck pant | Lovisa golden cluster leaf headband | Glassons gold chain detail clips | Merchant Isabella Anselmi Mandy heel | Farmers Y.A.S. Laura high waist layered midi skirt | Pagani lace ladder trim short sleeve blouse | Halo & Hazard Alyssa clutch | Novo Shoes Mean heels | Jacqui E Sofie tie waist culottes
So now you know what your options are for all those end of year events coming up, and some of my faves from Northlands you can walk away with right now.
Don't be scared to really have fun and frock up for your special occasions this year; we deserve it!
Until Next Time,
Happy Shopping
Cait xoxo