YOUR PERFECT JEANS | GET THE LOOK | NORTHLANDS
Fashion
09 October 2020
Oh jeans shopping. It's something most of us love to hate! Is it because there is just too much choice? Or is finding the perfect pair just too hard.
Well I can help you with both those scenarios in this wee video and blog post.
I'm going to show you three different styles of jeans, and talk you through how to choose which one will work for you.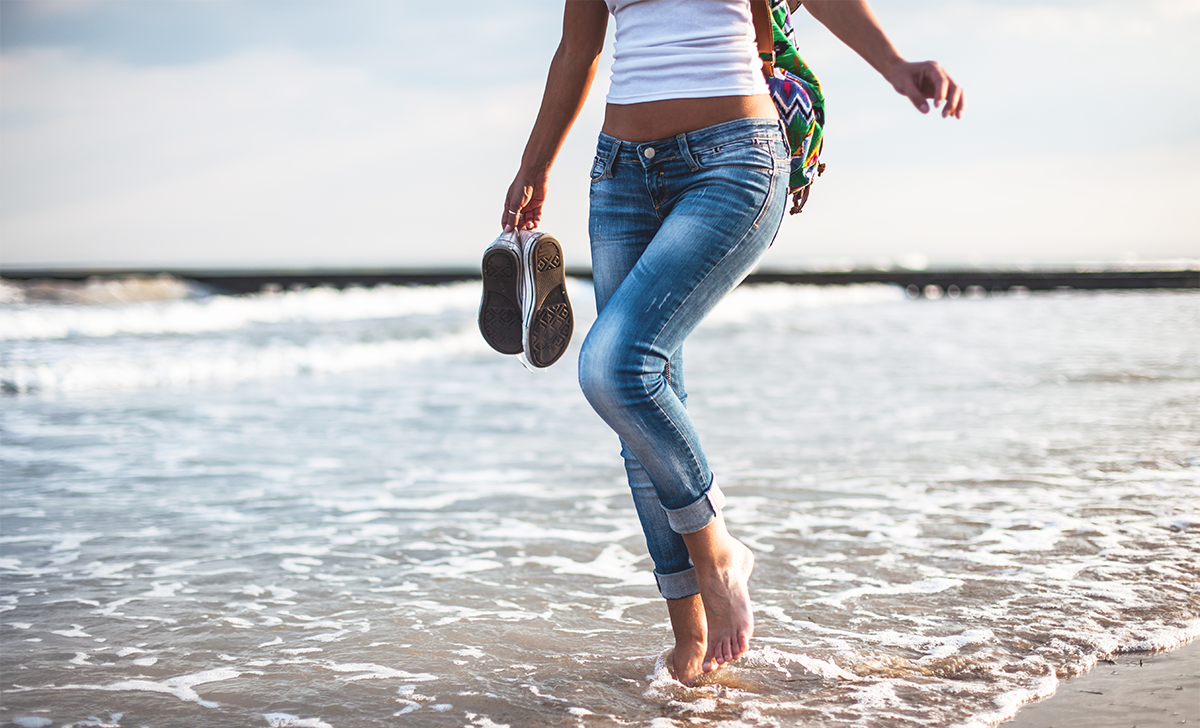 Then I've put together a list of jeans from NORTHLANDS that will cover all your bases and help you narrow down the search for that perfect pair!
Have a watch below.
Here's a little bit more information on  three of the most popular styles of jeans, plus I've put together a wish list of my favourite styles available from NORTHLANDS below.
THE SKINNY JEAN
The skinny jean is pretty much a staple in most peoples wardrobes now, but what makes up the perfect pair!
Look for skinny jeans that have a high content of elastane in them, this will help with the stretch, and therefore comfort factor of the jeans.
When you're trying a skinny jean, go as FITTED as you are comfortable with, as they WILL stretch at least half a size.
Skinny jeans generally suit ALL shapes and sizes (despite what you may have been told)  as they will showcase the natural shape of your leg, which is always the most flattering shape.
Generally a mid to high rise works best on most people as you can pretty much wear any top with them, and a midtown colour is always a great place to start as its the most versatile.
Look for jeans that either finish full length, or at the 7/8th (ankle-skimming length). You can always roll a full length skinny once or twice when you're wearing it with boots to get the fit just right.
THE BOYFRIEND JEAN
This is just the "style" name for a more relaxed-fitting jean (like you've just thrown on your boyfriends larger jeans).
Boyfriend jeans usually don't have to have as much elastane  (and therefore stretch ) in them, as they are meant to hang looser on your body.
They can either sit on your waist, or slightly higher up on your hips, depending on how you like them to fit.
Consider trying up a size if you want them to look even more relaxed ( a trick I often deploy for both myself and my clients).
Boyfriend jeans look great with a more fitted top, or something tucked into the waistband, as it balances out the proportions of a looser fitting bottom half.
Also try rolling up the hems to expose the ankle, it makes the whole shape of the jean feel more feminine.
THE WIDE LEG JEAN
This style is definitely making a comeback for Spring and if you're going to give it a go, go big!
A wide leg jean differs from a bootcut, in that the jeans start to widen out directly from the hip (rather than the knee like a traditional bootcut style).
Either a full length (but make sure they practically touch the ground) or a cropped length will work, but look for styles that are relatively high waisted and always try and style them with something tucked into the waistband.
Trainers or wedges are great shoes to wear under your wide leg jeans, as they are half hidden by the width of the hem.
Most wide leg jeans won't have too much stretch in them, so aim for your usual size.
So now you know what you are looking for, here are some of my fave jean picks from NORTHLANDS you can walk away with right now.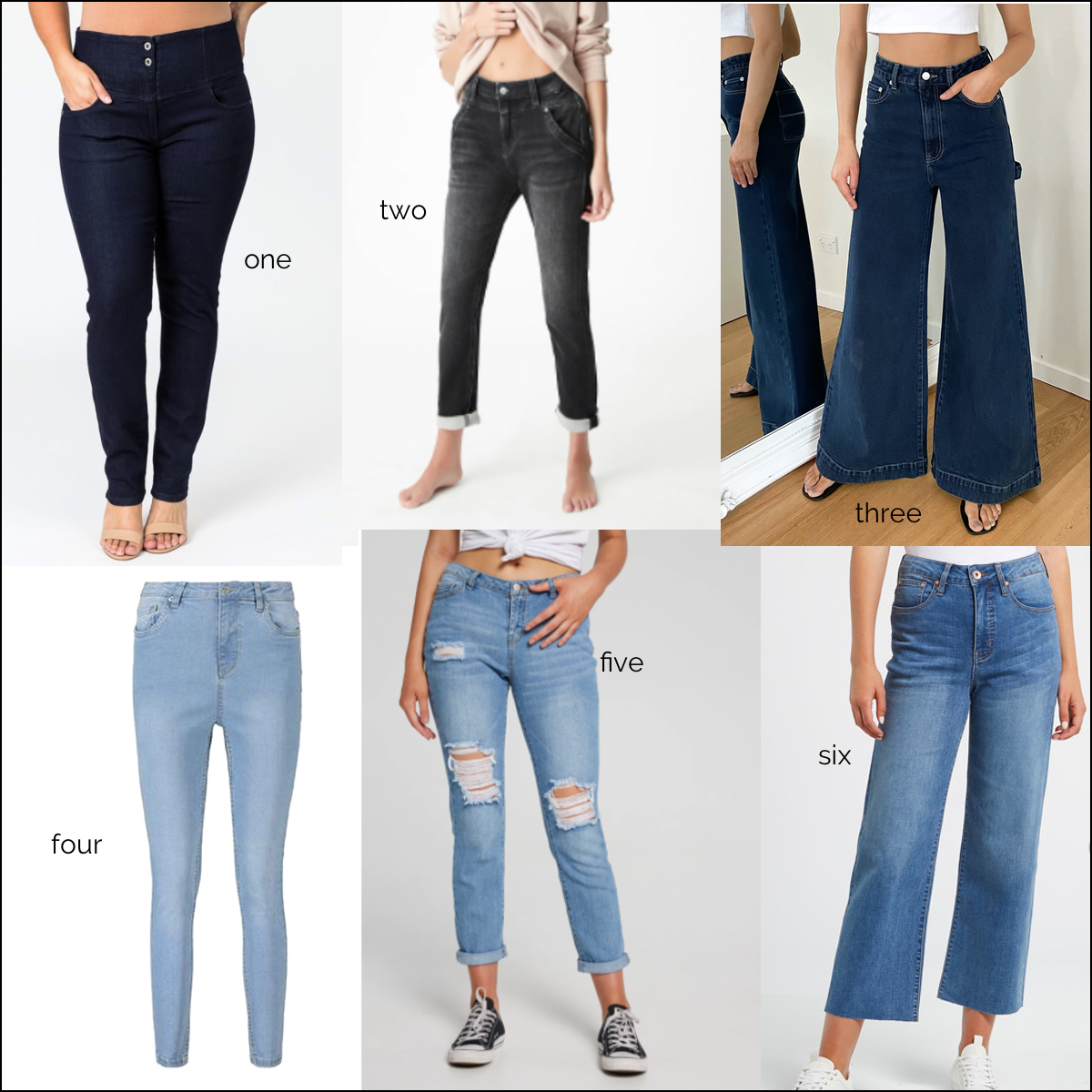 NORTHLANDS: 1. K & K skinny jeans | 2. Just Jeans black boyfriend jeans | 3. Glassons wide leg jeans | 4. The Warehouse light denim skinny jeans | 5. Jay Jays boyfriend style jeans | 6. Farmers Denim Republic wide leg cropped jeans
And if you are looking for a gift and want to find a perfect fit,  how about a Kiwi Property gift card? You can order them instantly to your email or theirs, and they can be used at over 800 stores across our 6 shopping centres nationwide Click HERE to purchase.
Happy Shopping!
Want to read more of Cait's style tips? Click HERE to visit the NORTHLANDS fashion blog.