20 STOCKING FILLERS FOR ADULTS
Lifestyle
29 November 2016
Never mind good, make those Christmas stockings great with gifts that are fun and functional. Here are 20 of our favourite stocking filler finds for the grown-ups for under $30: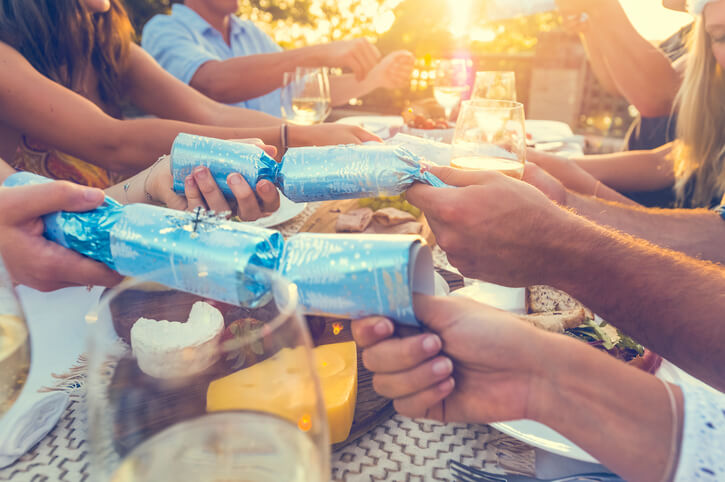 1. GRUMPY OLD MAN APRON from Whitcoulls
For the lovable grump of the family
2. WOOD-LOOK DRINK BOTTLE from Hallensteins
A stylish way to drink more water
3. ARBER HAIR & BODY WASH from The Body Shop
The perfect one-stop wash for him
4. GOLD CHAMPAGNE STOPPER from Stevens
Combining practicality with style
5. iRING from Acquisitions
A nifty gadget for the one who is always dropping their phone!
6. SECATEURS from Whitcoulls
For the person who loves getting out in the garden
7. MARBLED TRAVEL MUG from Whitcoulls
Take your coffee to work in this styley travel cup
8. FIJIAN LOTUS SHOWER GEL from The Body Shop
The scent of a tropical holiday is never far away
9. APP WRITER from Acquisitions
A nifty gadget that makes pressing those little phone buttons way easier
10. STRESSED OUT - BARLEY SUGARS from Acquistions
Stressed out? Not with these lollies on hand!
11. SELFIE STICK from Whitcoulls
Making it so much easier to document your travels or…take a selfie
12. CHOCOLATE SURVIVAL KIT from Acquisitions
To fend off critical situations like perhaps, 3 o'clock-itis
13. MARGARITA COCKTAIL MIXERS from Whitcoulls
For the party person and entertainer
14. SMITH & CO MANDARIN & LIME HAND LOTION from Farmers
To make those hands feel and smell amazing
15. MILK BOTTLE MEASURING CUPS from Stevens
A stylish way to keep those measuring cups close
16. TRILOGY BARE-BEAUTY BAG GIFT PACK from Farmers
The beginnings of a dream skincare regime
17. LUCAS PAWPAW OINTMENT from Life Pharmacy
The perfect cure-all ointment for most minor skin irritations
18. DUAL USB CHARGER from Farmers
The perfect way to stop arguments – two phone charger outlets!
19. SCALP MASSAGER from Acquisitions
A little light relief and de-stresser
20. WHISKEY STONES from Acquisitions
A classy way to serve up drinks and keep them icy cold
A Kiwi Property gift card makes a great stocking filler too and can be topped up from as little as $10. For more details click here.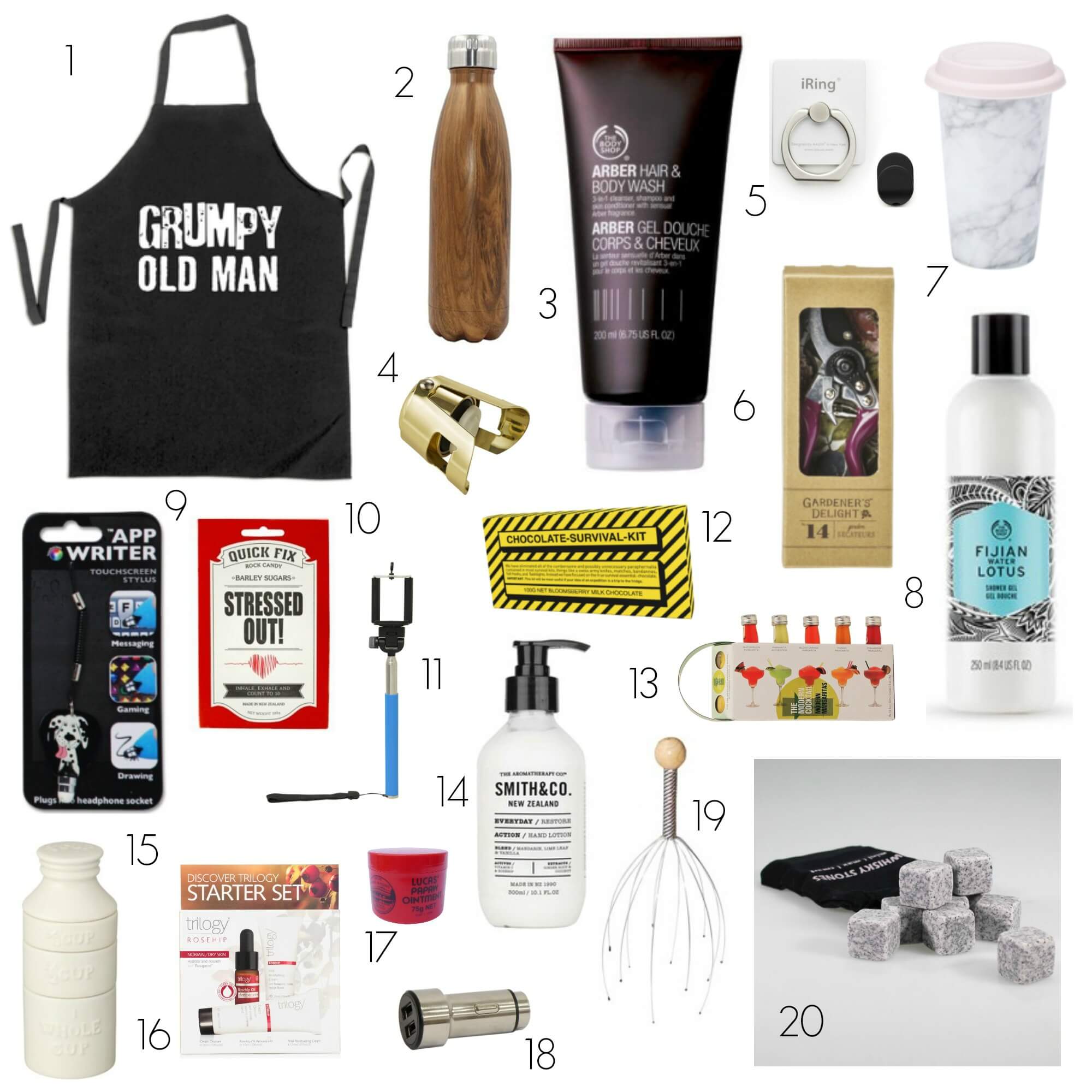 Note: Prices and availability of items mentioned may change. We recommend heading in-store to view.