CUSHION COLOUR COMBOS FROM NORTHLANDS
Lifestyle
11 July 2017
Do you ever find yourself reaching for the same old colour combos for fear of trying something different or buying the wrong thing? If the answer's yes, we've put together some combos using popular cushion colours as examples. The best part about these colour pairings is that they can be applied to all aspects of your style, whether that be interior style or simply finding new colours to wear together!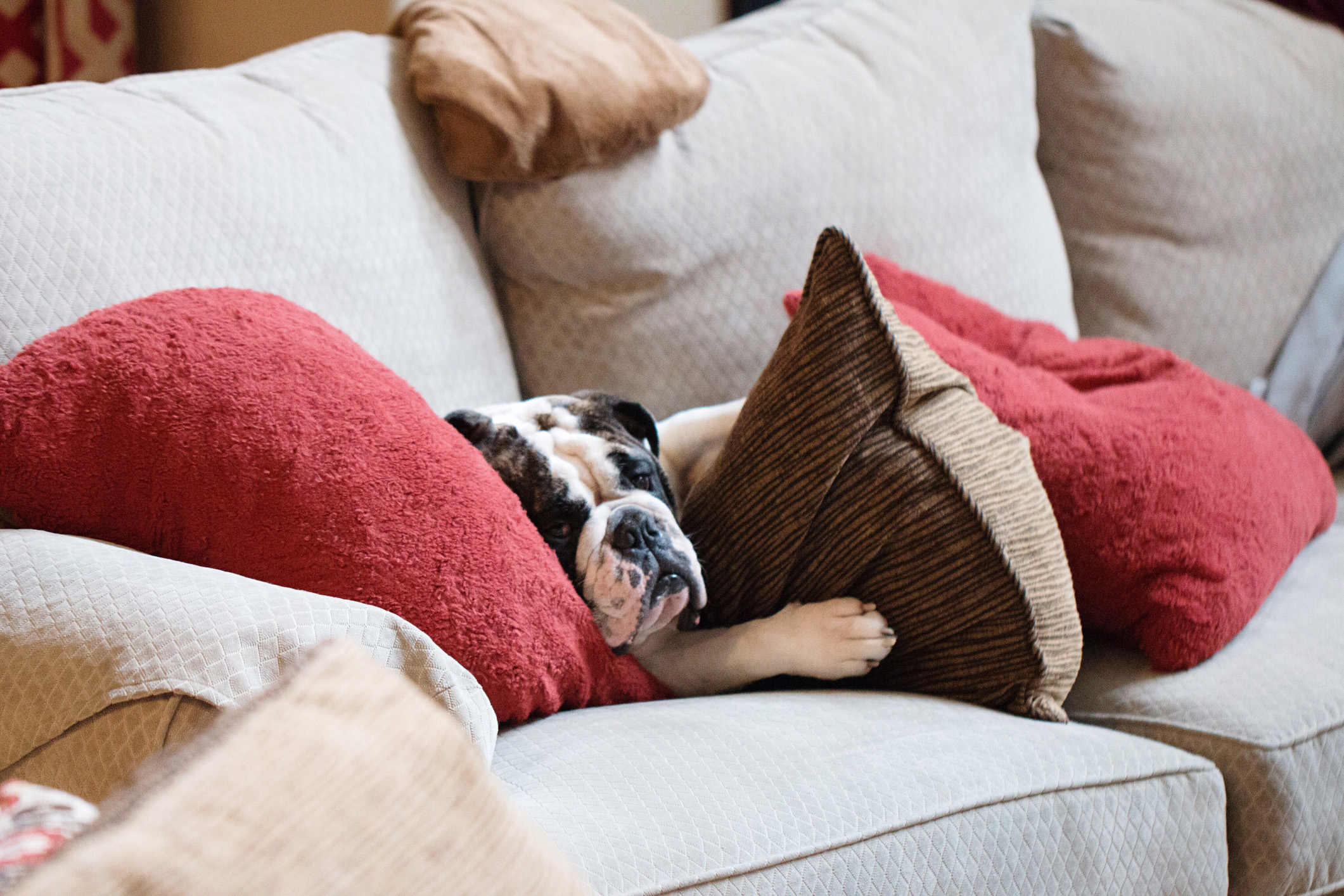 1. GOLD WITH EARTHY NEUTRALS
Popular shades of rust, khaki and tan can feel a little safe on their own which is why gold is such a great accent to help lift them either a little (or a lot!) depending on your mood.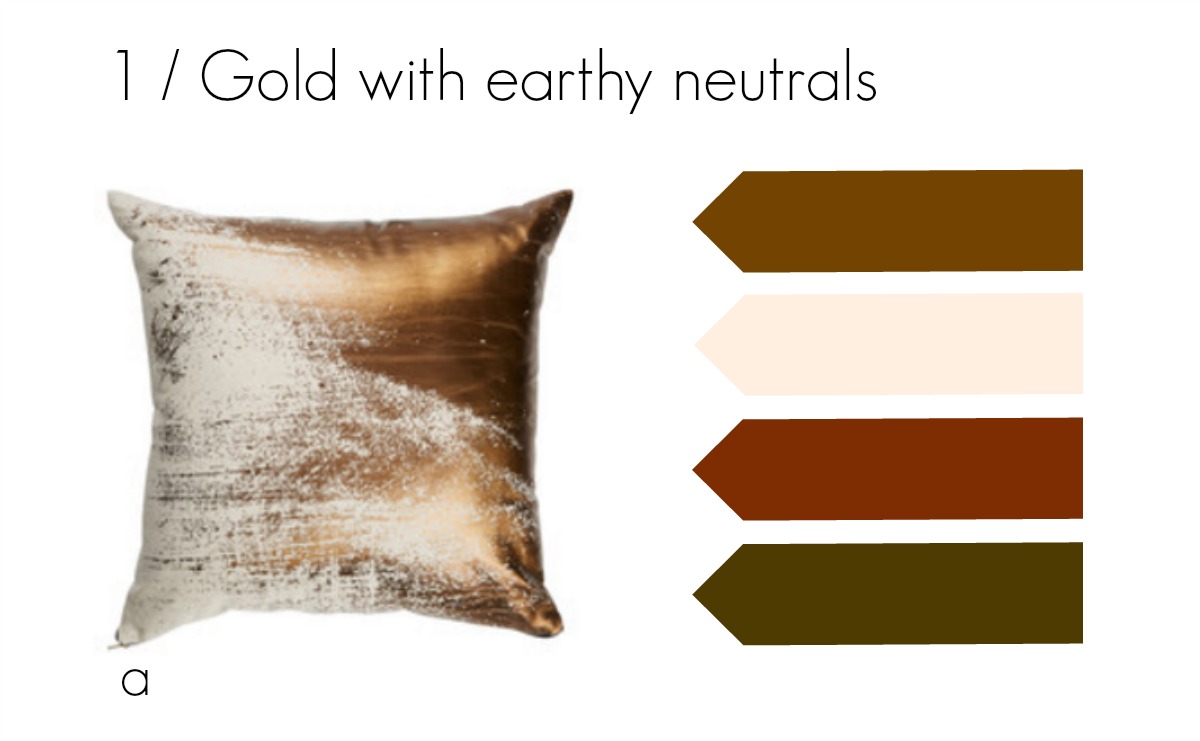 Tilly @ Home Eclipse faded cushion $59.99 from Farmers
2. TEAL WITH MUSTARD, BROWN AND BLUE
Mustard, brown and blue are perhaps an unexpected trio of tones that work incredibly well together. Add a pop of teal for a punchy yet tonal kick.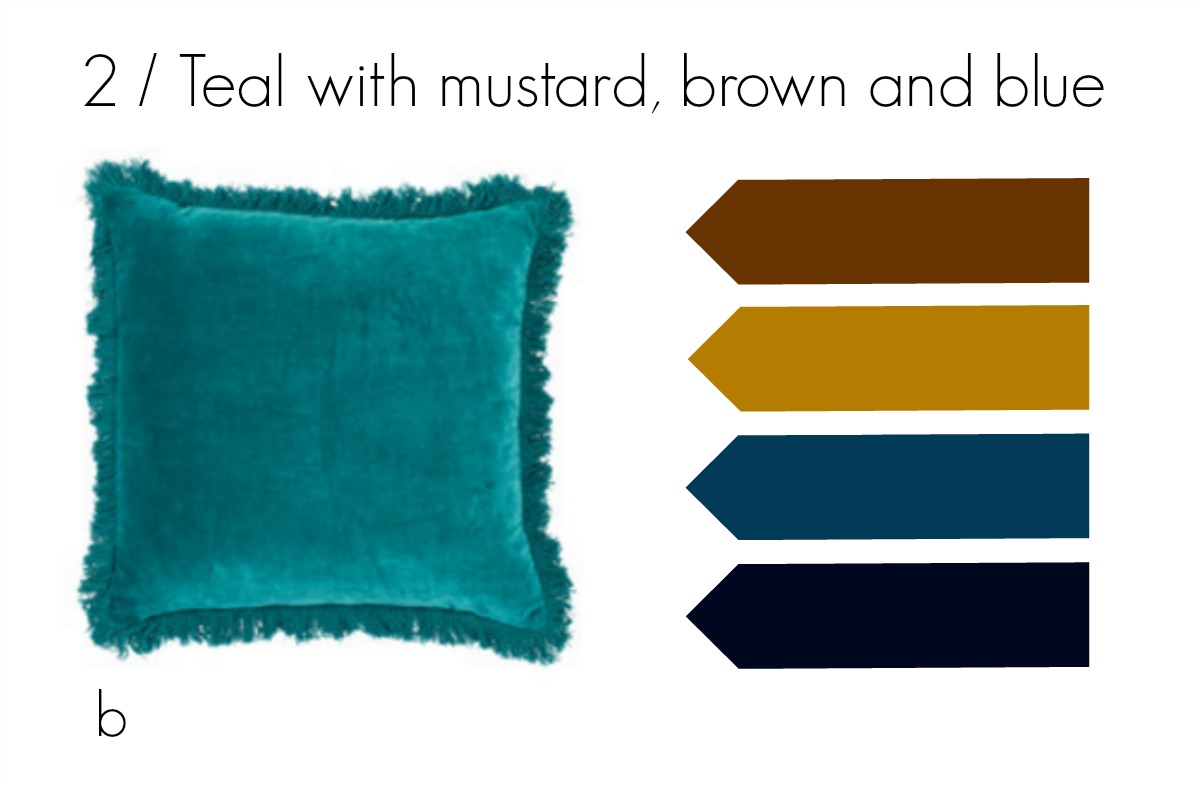 Y H & G Taniko fringe cushion $59.99 (teal) from Farmers
3. BLACK WITH MERLOT, PINK AND GREY
Black could unquestionably go with anything but we love it paired with burgundy red for a moody yet sophisticated touch. To soften the look overall, you can't go past blush pink or pale grey.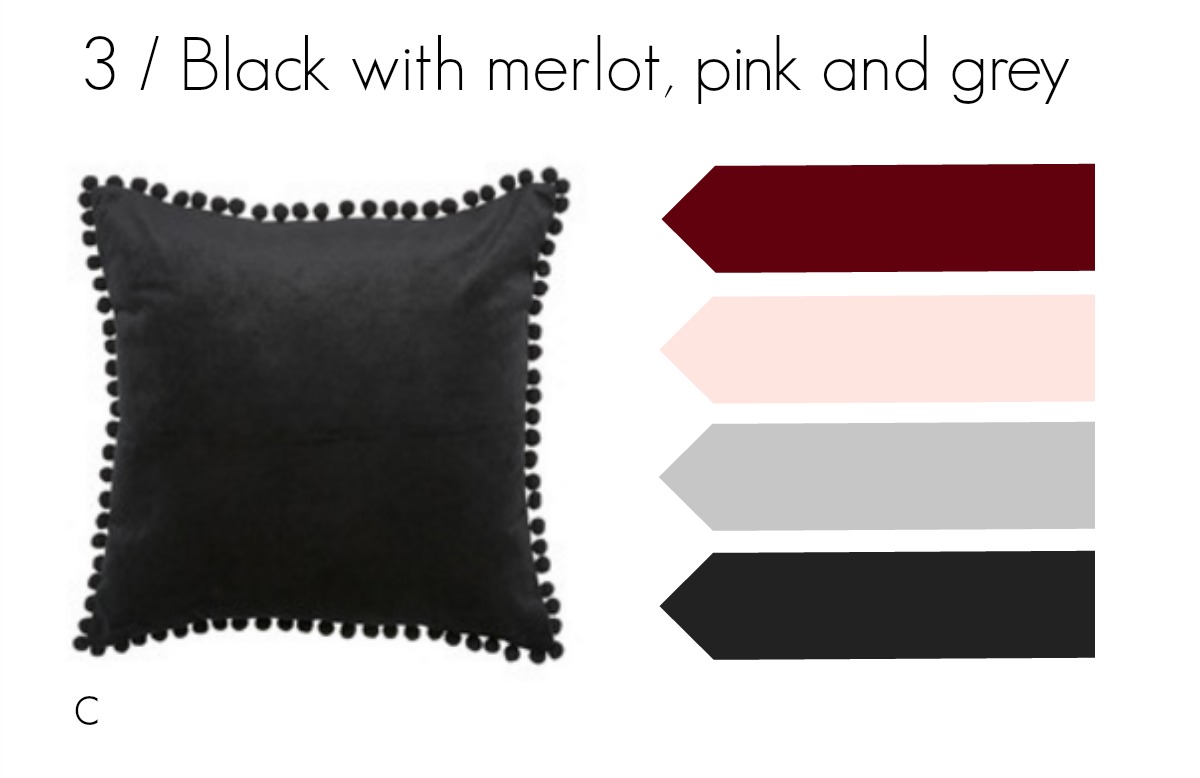 Haven pom pom cushion $49.99 (black) from Farmers
4. CHARCOAL WITH NAVY, SILVER AND PINK
Charcoal and navy are a sophisticated pairing yet can sometimes appear overly dark and/or a little one-dimensional. For a fun and unexpected contrast, try adding a hint of silver or pink.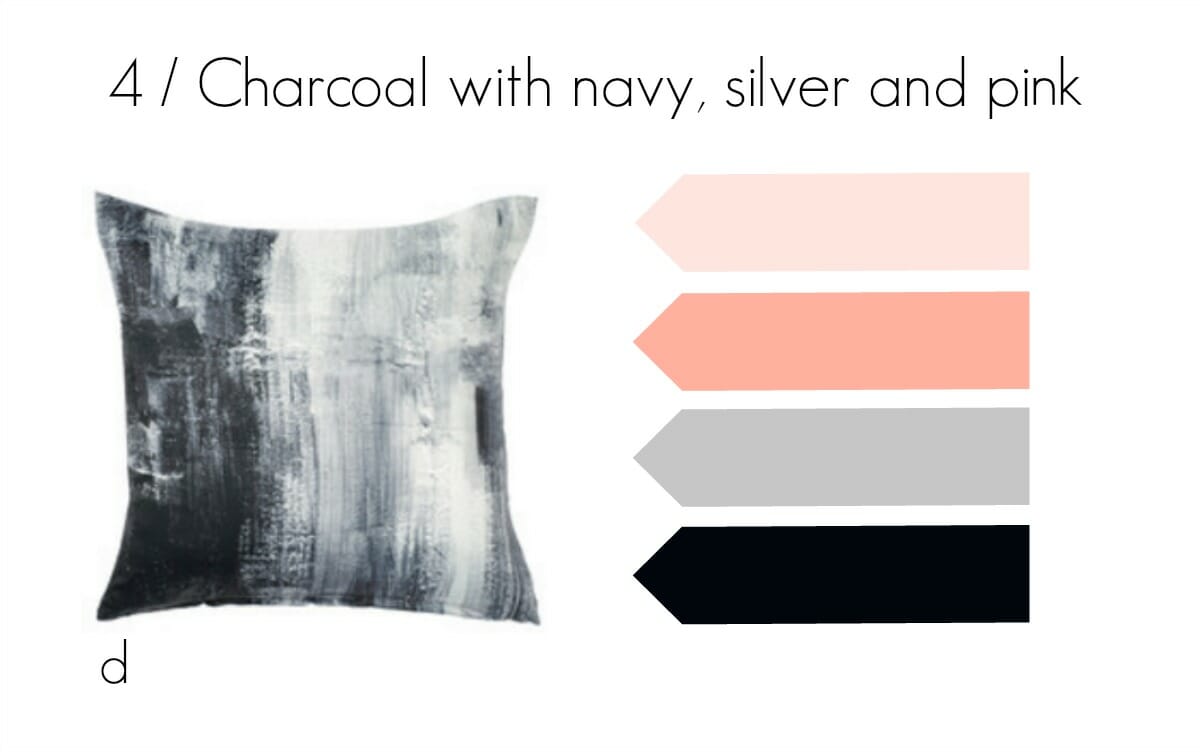 Y H & G Seda cushion $39.99 (charcoal) from Farmers
5. FLORAL WITH GREEN, GREY AND CREAM
When deciding on what to wear with florals, try pulling from the colours within the print itself whether that be the really obscure colours that are hard to see or the obvious colours of the leaves and the petals. If it features in the print, chances are it will pair perfectly overall.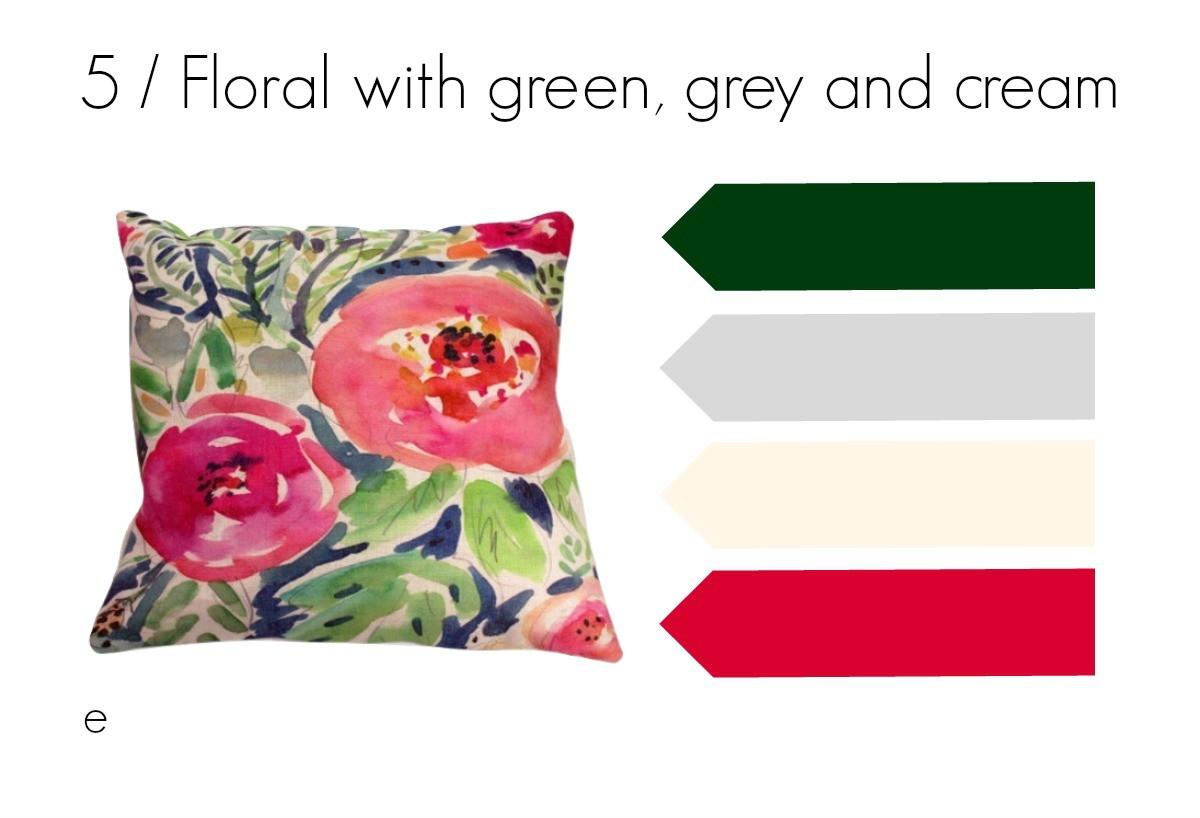 Floral watercolour cushion $24.99 from Acquisitions
NOTE: Prices and product styles mentioned are subject to change at any time. We recommend heading in store to avoid disappointment.