DATE NIGHT AT HOME | NORTHLANDS
Lifestyle
10 February 2022
Confession time – I used to dread Valentine's Day. When New Year rolls around, I just can't help but think about the 14th of February. It used to feel like a day that existed to remind me of my singlehood but now I see it as a day of celebrating all forms of love. So whether you're all coupled up, single, or simply wanting to spend it with the people you love, here are my top three tips on how to create the perfect date night at home.
Experiment with a new look
I don't know about you, but for me, any 'date night' always starts the moment I get ready. Picking out an outfit, planning my make-up look, and maybe even taking a selfie or two is all part of the date night experience. Staying at home for it, is the perfect time to swipe on a new lippy. Low effort, maximum impact.
Then there's the outfit. Should you dress up? Go down the comfy luxe loungewear route? Or maybe even nice lingerie if you are so inclined? A cute matching set, even comfy slippers for the gals to keep after? The world – well, your home – is your runway!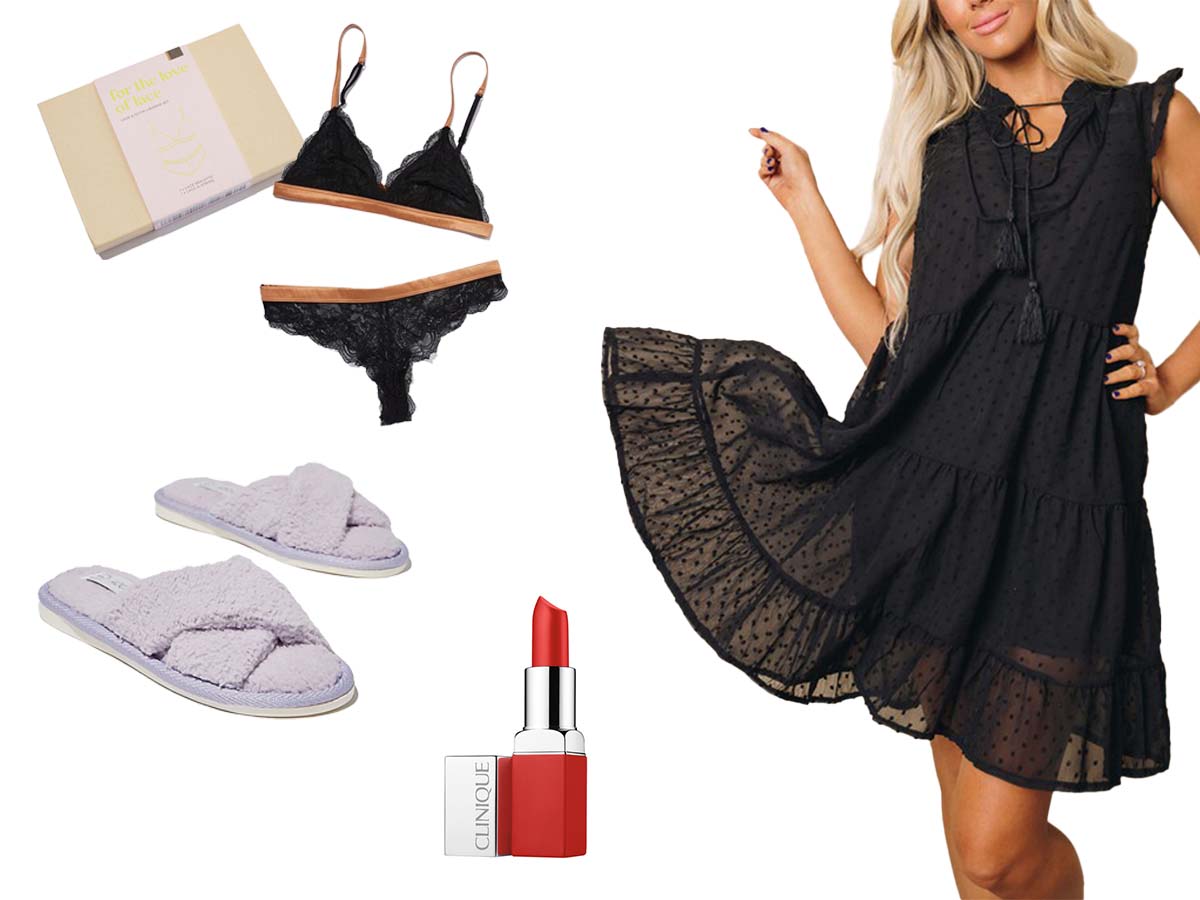 Lingerie Set, Cotton on Body | Slippers, Cotton On Body | Lipstick, Farmers | Dress, Halo & Hazard
Make it cosy
Gathering at home need not be boring. A few simple touches around the house to make it a place where you can really relax and get comfy is what makes of breaks a date night at home. You want your guest/s to feel relaxed so you can really focus on what's important. I like to add a big oversized cushion or a fluffy throw – the kind you can hide underneath when the conversation and banter flows and the date night carries on well into the evening.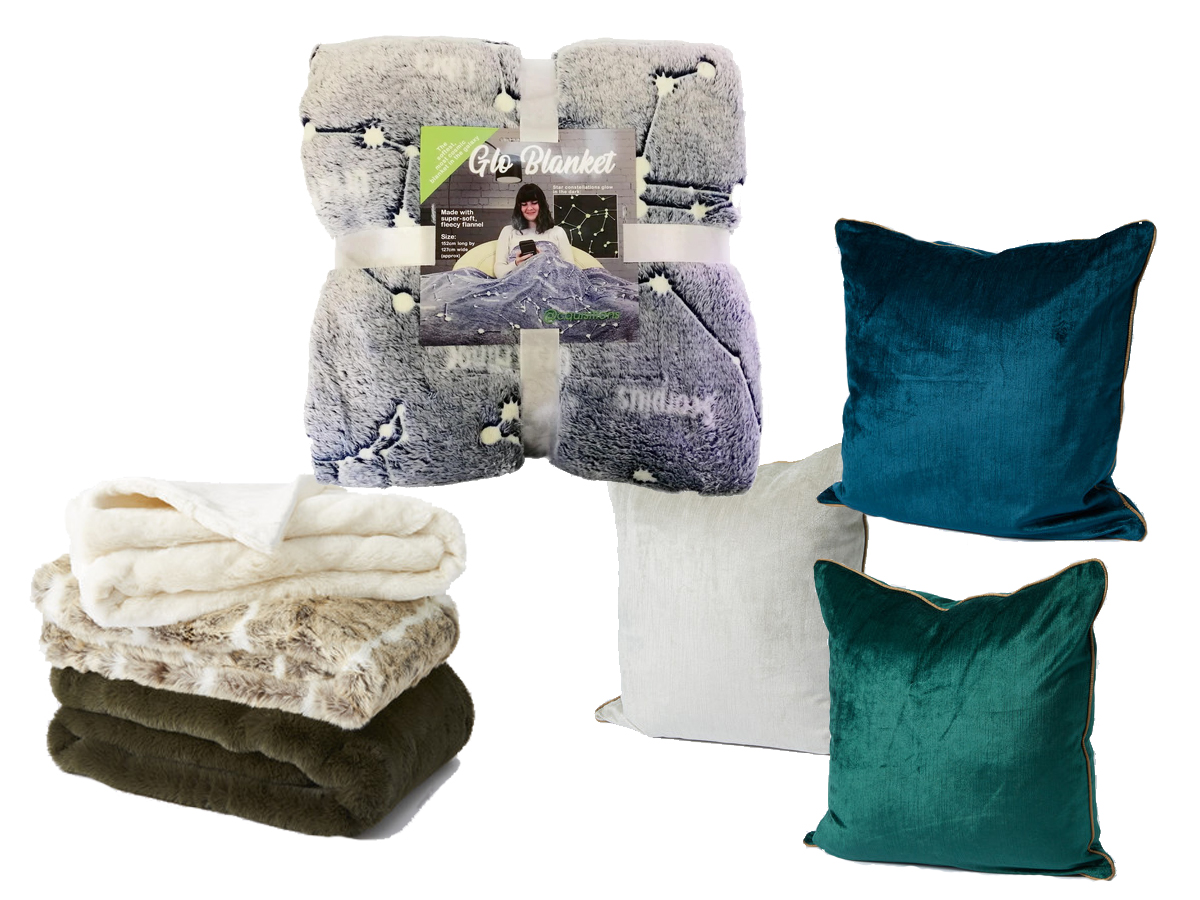 Glow in the dark throw, Acquisitions | Fluffy throws, Farmers | Cushions, Farmers
Insta-worthy food setup
If you're a foodie like me, you'll probably agree that a great date should always involve delicious food. After all, there's nothing better than sharing a meal with the people we care about. Whether you're big on cooking a yummy meal or prefer to support your local eateries and get some kai to take home, take it to the next level by putting together a cute table set-up. My tip? Pick neutral palettes in your serve ware and tableware and opt for pieces that are an interesting shape!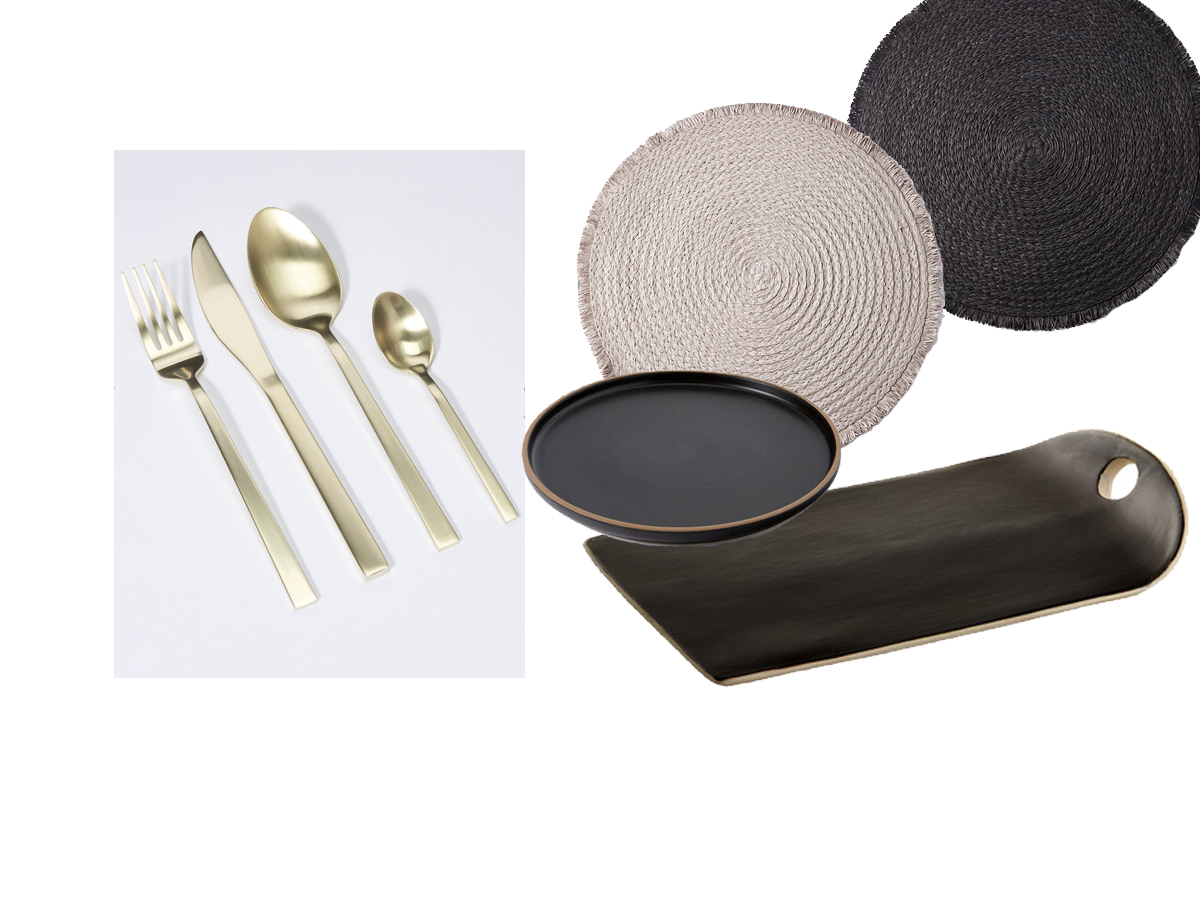 Cutlery, placemats and serveware, Farmers
Speaking of yummy food...
Feel like taking the night off from cooking? Luckily there's a delicious selection of hospitality joints at Northlands to choose from. Whether you're in the mood for Mediterranean, some spicy Mexican salsa or some Japanese cuisine – support local and let your favourite eateries make date night at home even more special. Pro tip: check out the menu before the 14th, order it early so you can just pop in and pick it up – leaving you with plenty of time to plate it up nicely using your favourite serve ware. You can even try claiming that you cooked it yourself!
So now you've got the outfit, you've got the table set-up ready and you've created a very cosy set-up for date night at home… now what? Perhaps my most important tip in creating the perfect date night at home is this: enjoy and be present. Put your phone on silent, get rid of any distractions and truly be in the moment. The most memorable dats are always the ones where you share lots of laughs, learn more about each other, and simple revel in how wonderful it is to have people to love and be loved by in return.
Happy Valetine's Day!