EASE INTO EASTER
Lifestyle
20 March 2018
Easter is a wonderful time.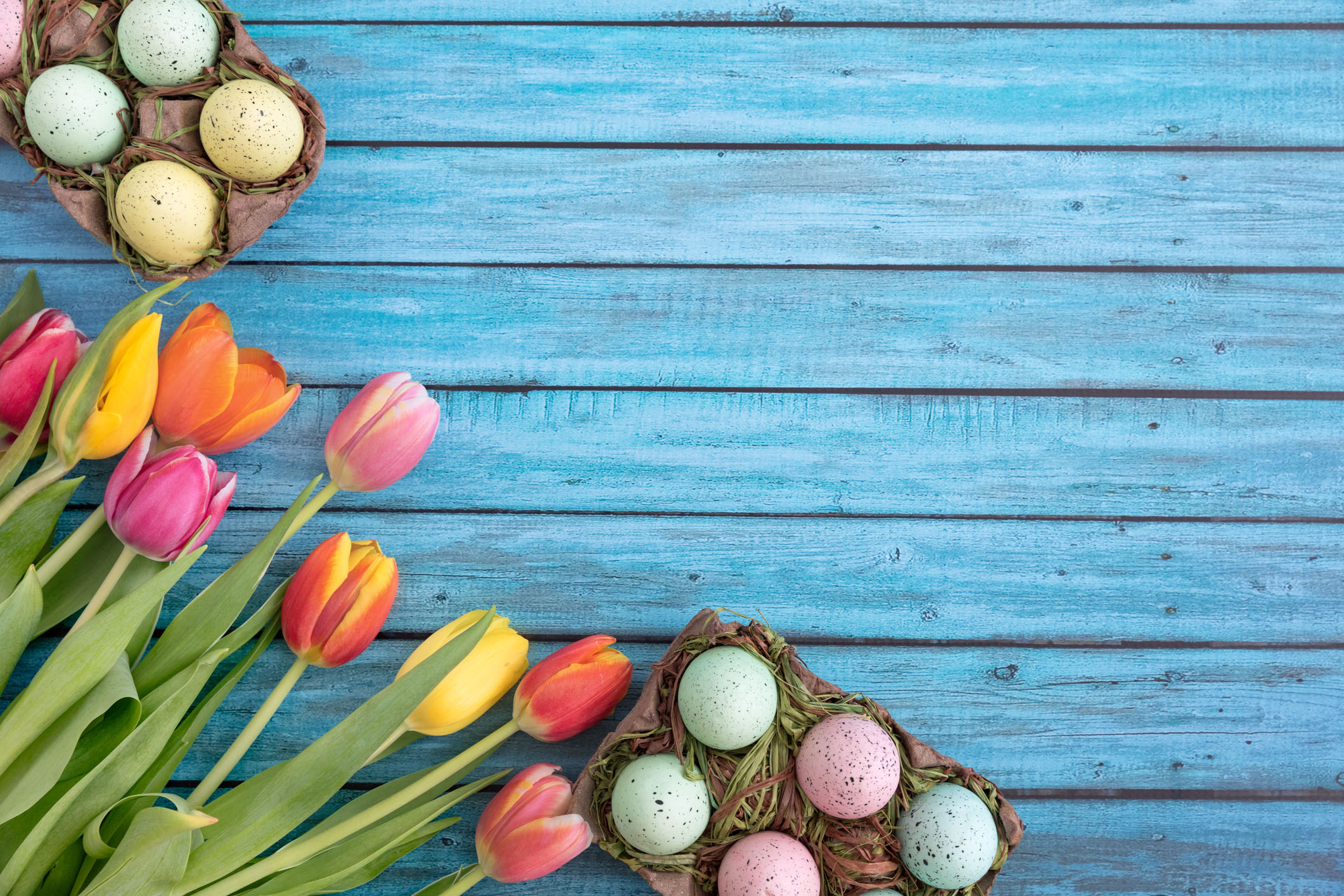 Time for an extra-long weekend, for spending time with family, for spending time out for yourself… And, of course, for eating hot cross buns, some chocolate, aaaaand…. Some more chocolate. And more. And more!
Sugar-sickness aside, Easter is a wonderful time.
So when the chocolate is all but eaten, what else can we do with the kids – and ourselves – on an extra-long weekend such as this? We have just the idea!
READ A BOOK | For adults
With the kids tucked up and committed to their own books and films, you'll hopefully have the time for a hot date with a great book. The perfect extra-long weekend books are ones that are long enough to captivate your imagination and escape for the afternoon, but short enough to finish in short bursts over four days. What better than Marian Keyes' newest and most relaxing book, Break? Or lesser-read The Last Mrs Parrish, for an angsty drama-filled mystery with an added twist? If you're more interested in a light tried-and-tested read (we personally LOVED this book) then pick up a copy of The Light Between Oceans.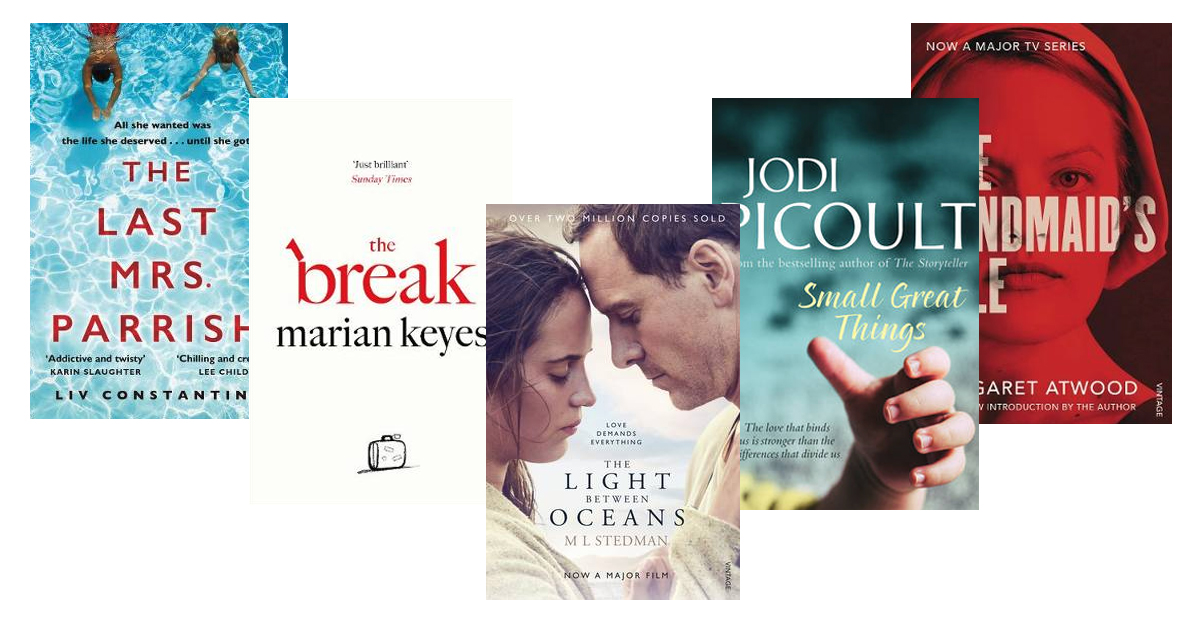 The Last Mrs Parrish by Liv Constantine | Break by Marian Keyes | The Light Between Oceans by M L Stedman | Small Great Things by Jodi Piccoult | The Handmaid's Tale by Margaret Atwood (also a good Netflix watch!) – all from Whitcoulls
READ A BOOK | For kids
Think about Easter, talk about Easter, look forward to Easter – read about Easter! We've found a bunch of cute Easter-themed booklets for little ones of all ages. From Thomas the Tank Engine's Easter adventure to a Kiwi-themed The Easter Bunny comes to New Zealand picture book, you're bound to pick up something special to excite and enjoy at this special and unique time of the year.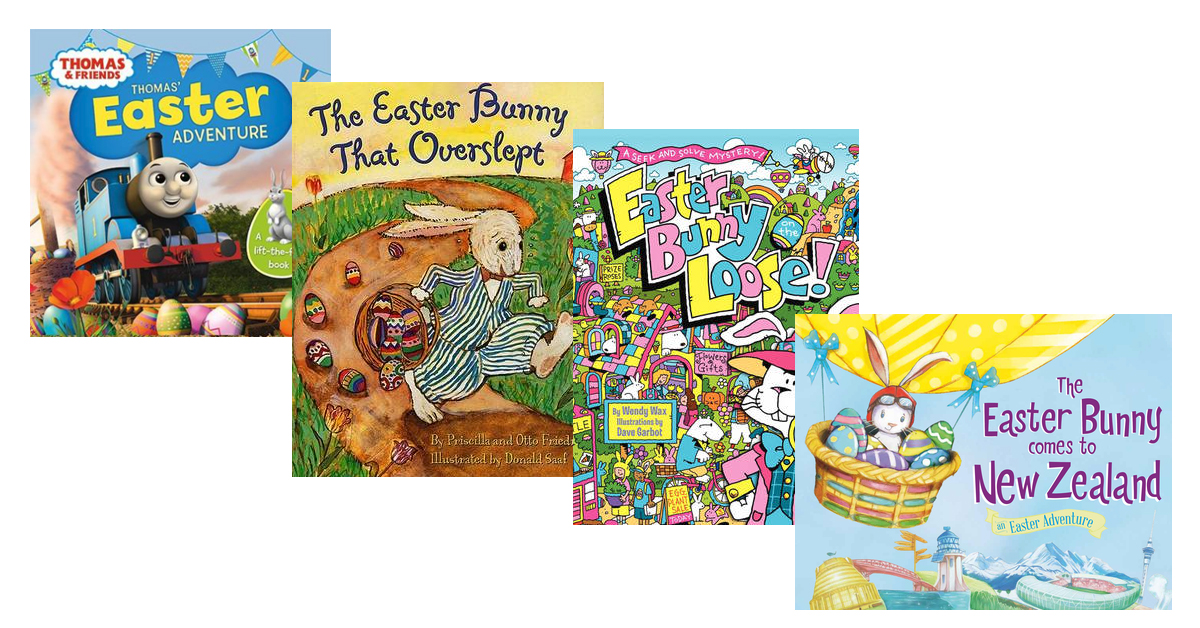 Thomas' Easter Adventure: Lift the Flap by Thomas & Friends | The Easter Bunny That Overslept by Priscilla and Otto Friedrich | Easter Bunny on the Loose! A seek and solve mystery by Wendy Wax | The Easter Bunny comes to New Zealand – all from Whitcoulls
CRAFTY FUN | For adults
Who said that drawing and colouring in is just for the young ones? The perfect way to unwind for the hardworking young at heart is surely by getting in touch with your crafty side. And even if your art skills are a lacking and your drawings are akin to stickman, you can set your young heart free with adults' colouring in books, 3D puzzles, and craft books! Also, when is a better time to have fun and make a scrumptious cake?! This one from The Caker comes already boxed; all you have to do is add a few ingredients and mix it up! Here are a few of our fave extra-long weekend activities, perfect over a lazy Sunday brunch at home or with friends and a wine (or three!)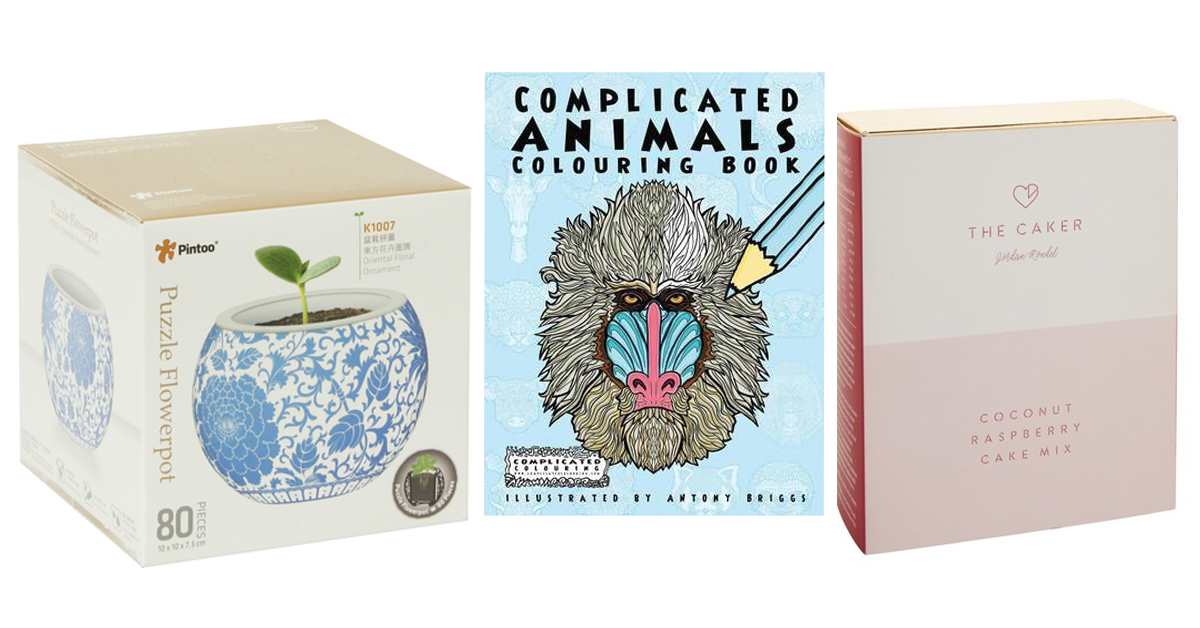 3D flower pot puzzle from Acquisitions | Complicated Animals adults' colouring-in book from Whitcoulls | Coconut Raspbery cake mix – The Caker from Stevens
CRAFTY FUN | For kids
You know what an extra-long weekend means? Extra-long play time! Unleash your child's artistic potential with an Easter bunny colouring book , press out Easter eggs or an Easter sticker book. We also love Acquisitions' NZ hatching Kiwi, for the occasion of eggs of all sorts! Simply submerge the egg in water and watch as a Kiwi hatches over 12 – 24 hours. Best part? It's just $7.99.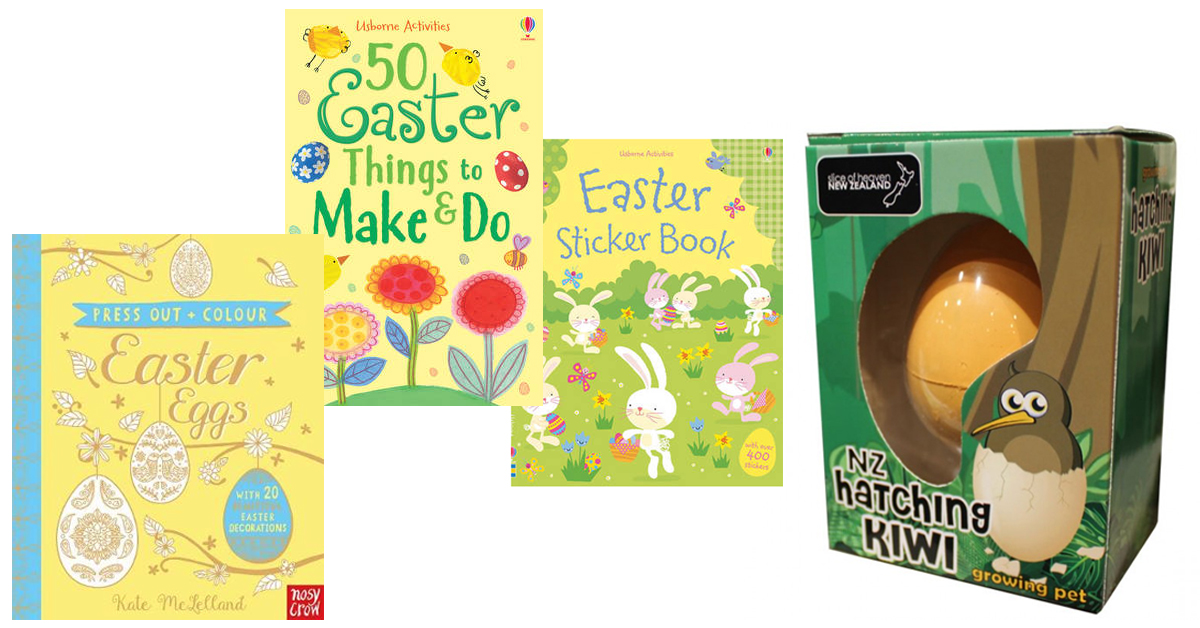 Press out and colour Easter eggs from Whitcoulls | 50 Easter things to make and do from Whitcoulls | Easter sticker book from Whitcoulls | NZ Hatching Kiwi from Acquisitions 
THAT EASTER FEELING | For adults
Deck the halls with bunnies and choccy! Make a real egg scavenger hunt for the kids, made easy with these beautiful homewares and decorations to bring the Easter Bunny magic to life. We love the pretty bunting and the sweet rabbit decorations, which you can find (and more!) from stores in-centre.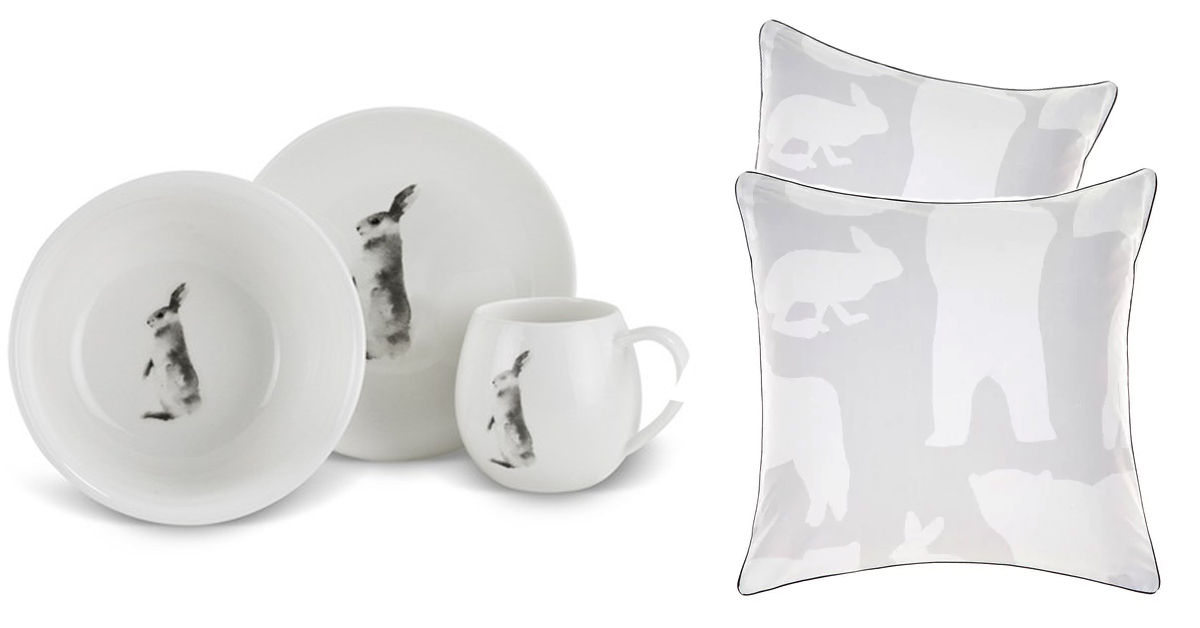 Peter Rabbit dinner set from Stevens | Bunny cushion from Acquisitions
THAT EASTER FEELING | For kids
Could any scavenger hunt at home or waking up to find the Easter Bunny has visited be complete without some snuggly bunny sleepwear?! If your weekend is looking a bit relaxed, surrounded by chocolate, books, movies and sleep-ins, then we've found the easy way to nail the Easter feeling!
Bunny tees | Soft toy bunny | Pink rabbit robe | Bunny gown – all from Farmers
TREAT YOURSELF | For adults
It's the simple things that make the best treats. Be it a mug of strong caffeine, a mouthwatering sweet treat (that you don't have to share with other little mouths!), and 15 minutes to yourself, and parents might have the best morning they've had in ages! Send the kids on The Great Easter Hunt happening in-centre and take 15 for yourself, with a good coffee, a great hot cross bun and a quarter of an hour of downtime!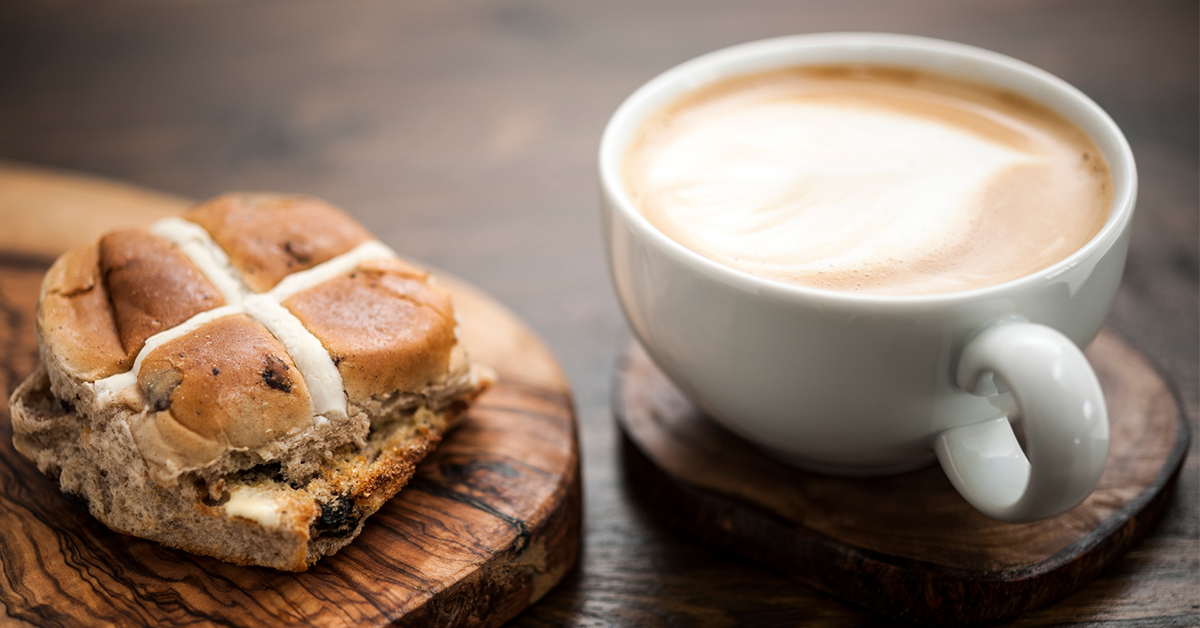 Hot cross bun and coffee – we recommend popping into BB's Cafe, Illy Espresso Bar, Muffin Break, Robert Harris Cafe, or Uncle Jo's for your caffeine fix.
TREAT YOURSELF | For kids
What could be more fun than an Easter scavenger hunt?!
The Easter Bunny has come to visit and left some clues around Northlands for you to find. Pick up your map from Centre Court and join The Great Easter Hunt for your chance to pick up an Easter treat. The Great Easter Hunt is supported by Cadbury, with proceeds made towards Make a Wish.
24 March 2018
9:00 am – 6:00 pm
25 March 2018
10:00 am – 6:00 pm
31 March 2018
9:00 am – 6:00 pm
Our cinema is also the place to be this Easter, with the release of Peter Rabbit – perfectly themed and so much fun! See our review here.