LOVING WINTER BEAUTY
Lifestyle
08 June 2018
Out with the old and in with the new!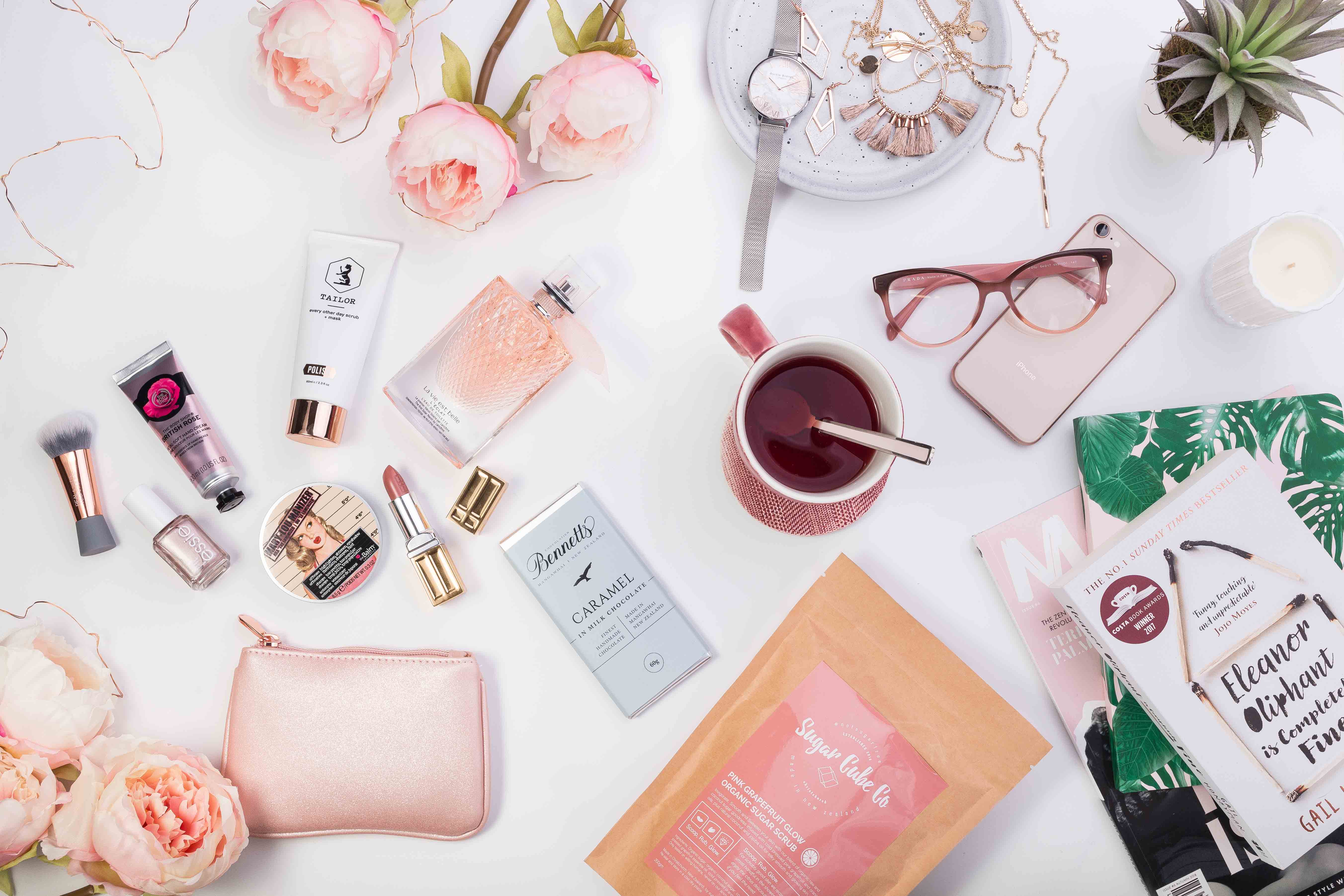 Like your wardrobe, coming into a new season means it's a good chance to go through your beauty bag and rearrange or replace a few of your key essentials. I mean, as women we totally use any excuse we can to spend a little money on ourselves, right?! And if you're anything like me, shopping for beauty products is totally within my element.
Start off with your fragrances. Coming into the cooler weather means we can totally switch it up a little and treat ourselves to a new signature scent. I am currently loving Lancôme La Vie est Belle eclat EDT 50ml for day to day wear. Although I confess it is still a fresh scent, with notes such as orange blossom, vanilla bean and iris, I just can't seem to part from those summer day feelings just yet!
For night time wear or when I feel like wearing something slightly heavier I turn to the NEW Si Passione by Georgio Armani. Si the original is known as a beautiful, sexy and super feminine fragrance, but let me tell you – the new addition is just as amazing. Pop into Farmers and have a spritz for yourself, it is divine. You can thank me later!
Now let's talk makeup; pretty fitting, considering I am a Makeup Artist, but my advice is only switch up the products you will ACTUALLY use. So many of my clients find themselves with loads of products they just never reach for, so make sure you keep it simple. Focus on your base products that currently work well for you and add in pops of colour in the way of lips, eyes and cheeks.  
If you're more of a natural makeup kinda gal, I suggest having 3 different lip colours you can switch between for the winter, and a eye palette with warm browns. These will help change up your look easily without having to fuss around too much.
A bold, a neutral and one that sits in between is all you will need in the way of lip colour to keep that pout looking fab. For bolder colours, think muted reds. These are so great for those rainy days, where you probably slept through your alarm and just need a quick fix to make it look like you made an effort for the day ahead. Elizabeth Arden's Pale Petal lipstick is a great in between tone for everyday wear, it's basically your lip colour but that little bit more.
Another great makeup product everyone should have within their collection is a highlighting powder. The Balm's Mary Lou Manizer, gives you the J-Lo glow and keeps you looking radiant all year round. I like to apply mine to the high points of the face, the inner corner of the eyes, the cupids bow and a little on your brow bone to give a lifting effect.
Last but not least, don't forget about your skin, and that includes your body! Sugar Cube Co a local business based here in Christchurch make a great body scrub which can be found in Life Pharmacy Northlands. Exfoliating is super important in the way of removing dead skin, and leaves your bod feeling silky smooth! It's also a great way to remove fake tan and prep for your next application.
So there you have it, a few tips from me and a couple of new products for you. Have fun and don't be afraid to play around with your look this winter!
As seen above...
Purse gift set (3) $26.99 Colette by Colette Hayman, Real Techniques mini expert face brush $19.99, Essie nail polish in reflection perfection $17.99 Life Pharmacy, British Rose petal-soft hand cream $9.95 The Body Shop, Mary-Lou Manizer highlighter $49.99, Tailor polish scrub and mask $34.99 Life Pharmacy, Elizabeth Arden lipstick in pale petal $52, Lancôme La Vie est Belle eclat EDT 50ml $141 Farmers, Artificial peonies (6) $22 Ruby Tuesday, Bennetts Chocolate Caramel Bar $4.99, Momento Nordic embossed coaster $5.99, Momento Nordic dipped mug blush $8.99, Momento sorbet teaspoon (4) $39.99 Stevens, Charm choker necklace $13.99, Tassel hoops $15.99, Glitter cut out earrings $8.99 Colette by Colette Hayman, Olivia Burton abstract floral silver mesh watch $329 Silvermoon, Bayley and Collis plate $24.99 Stevens, iPhone 8 stylist's own, Prada PRO1UV prescription glasses $420 OPSM, Artificial plant $7.50 Ruby Tuesday, Ecoya mini celebration candle $34.95 Farmers, Mama Disrupt magazine $10.95, Noted Paradise A5 Notebook $16.99, Eleanor Oliphant is Completely Fine by Gail Honeyman $24.99 Whitcoulls, Sugar Cube Co. pink grapefruit glow organic sugar scrub $27.95 Life Pharmacy