STEPS TO A BEAUTIFUL CHRISTMAS TABLE
Lifestyle
06 December 2016
Gathering your nearest and dearest is what Christmas is really all about but if you want to wow them with your table decorating skills it's actually pretty simple, here's how: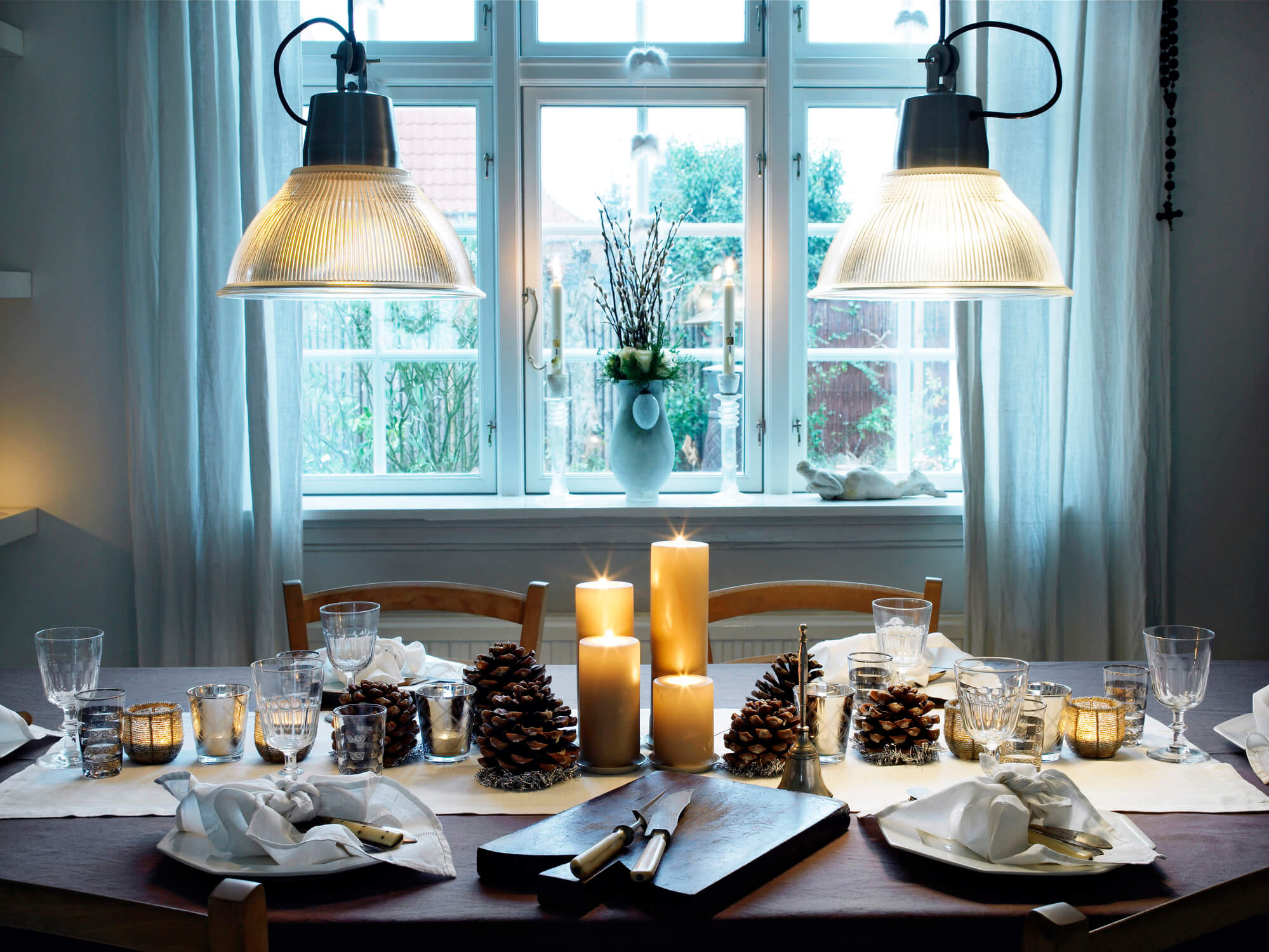 CLOTH THE TABLE
While a table cloth isn't absolutely necessary, a table runner helps to draw the eye to an amazing centrepiece
BEAUTIFUL PLACEMATS
Go for a large embellished style that can be seen beneath the plate. If you're unsure of colour go for earthy neutrals like beige, white or gold.
SHOWCASE YOUR CUTLERY
A funky cutlery set can elevate the everyday. We love the gold and rose-gold options available at Stevens.
BEAUTIFUL GLASSWARE
Whether it be a simple stemless wine glass or your Nana's finest crystal goblets, don't be afraid to make a statement with your glasses.
SZHOOSH UP YOUR NAPKINS
A napkin ring is a simple way to make plain napkins look amazing. Simply insert the napkin and fluff out the ends.
A STATEMENT PLATE
White dinnerware is timeless but when you need to go 'festive', swap one plate out for a decorative pattern in a fun colour, perhaps the dessert bowl or dinner plate.
NOW FOR THE CENTREPIECE
You may choose to do your centrepiece first or last but there is no right or wrong way to go about it. The trick is to find objects that hint at your colour theme and what you are celebrating (Christmas) while also tying everything together.
ADD HEIGHT WITH CANDLES
Candles are a great way to create mood lighting. Sprinkle a few along the centre of the table and choose different heights to keep things interesting. Cloches filled with fairylights are another great option too.
DECORATIONS AREN'T JUST FOR TREES
Save a few of your favourite tree decorations and toppers to place amongst the candles to add sparkle and of course, festive cheer.
ADD FOLIAGE/GREENERY
It might be real-life pine cones, pine needles, palm leaves or some flowers from the garden. Foliage looks great scattered carefully beneath or through your baubles and decorations. And if you don't have fresh flowers, there are some amazing artificial options available to buy.
DON'T FORGET THE CRACKERS!
Christmas crackers provide a lot of the fun for the occasion while also keeping things festive. Lay them on, above or to the side of your place settings to complete the look.
In need of a visual, check out our inspiration board below: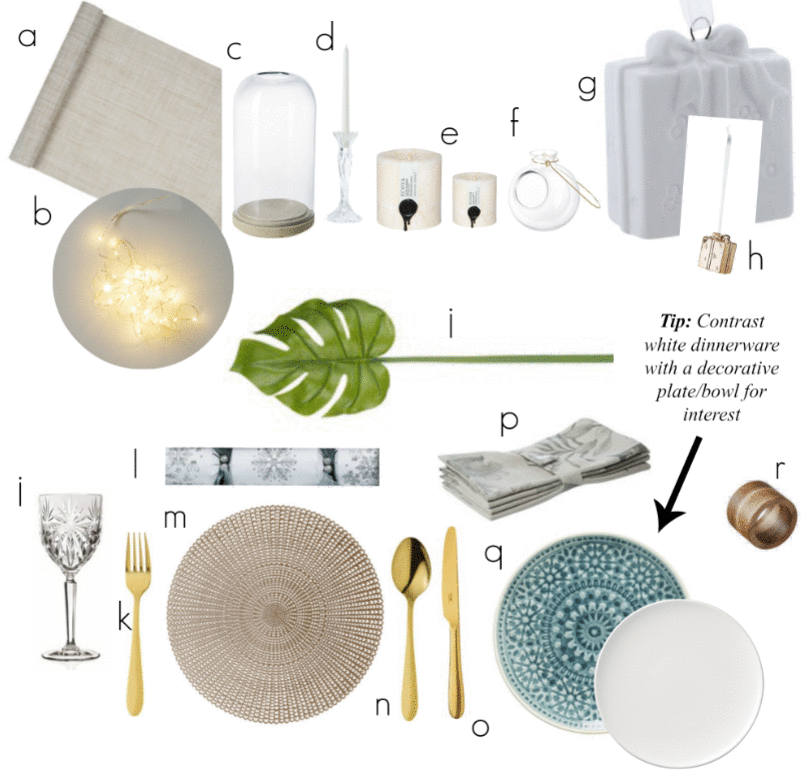 a /  Table runner from Farmers  b / Fairy lights from Whitcoulls  c / Cloche from Farmers  d / Candlestick from Farmers   e / Candles from Farmers   f / Glass plant holder from Farmers  g / Hanging gift ornament from Whitcoulls  h / Hanging gold gift ornament from Whitcoulls  i / Monstera stem from Farmers  j / Wine glass from Stevens k / Fork from Stevens  l / Christmas cracker from Stevens  m / Placemat from Farmers  n / Spoon from Stevens  o / Knife from Stevens  p / Napkins from Farmers q / Plates from Stevens  r / Napkin ring from Farmers