WINTER WARMING HOME FINDS FROM NORTHLANDS
Lifestyle
26 May 2017
Tailoring your interior to suit the season you're in is a great way to make your home feel more like a haven, especially as winter comes a'knocking. Here are 7 finds (most of which are well under $70) that will go a long way to creating a homely place you'll want to curl-up in.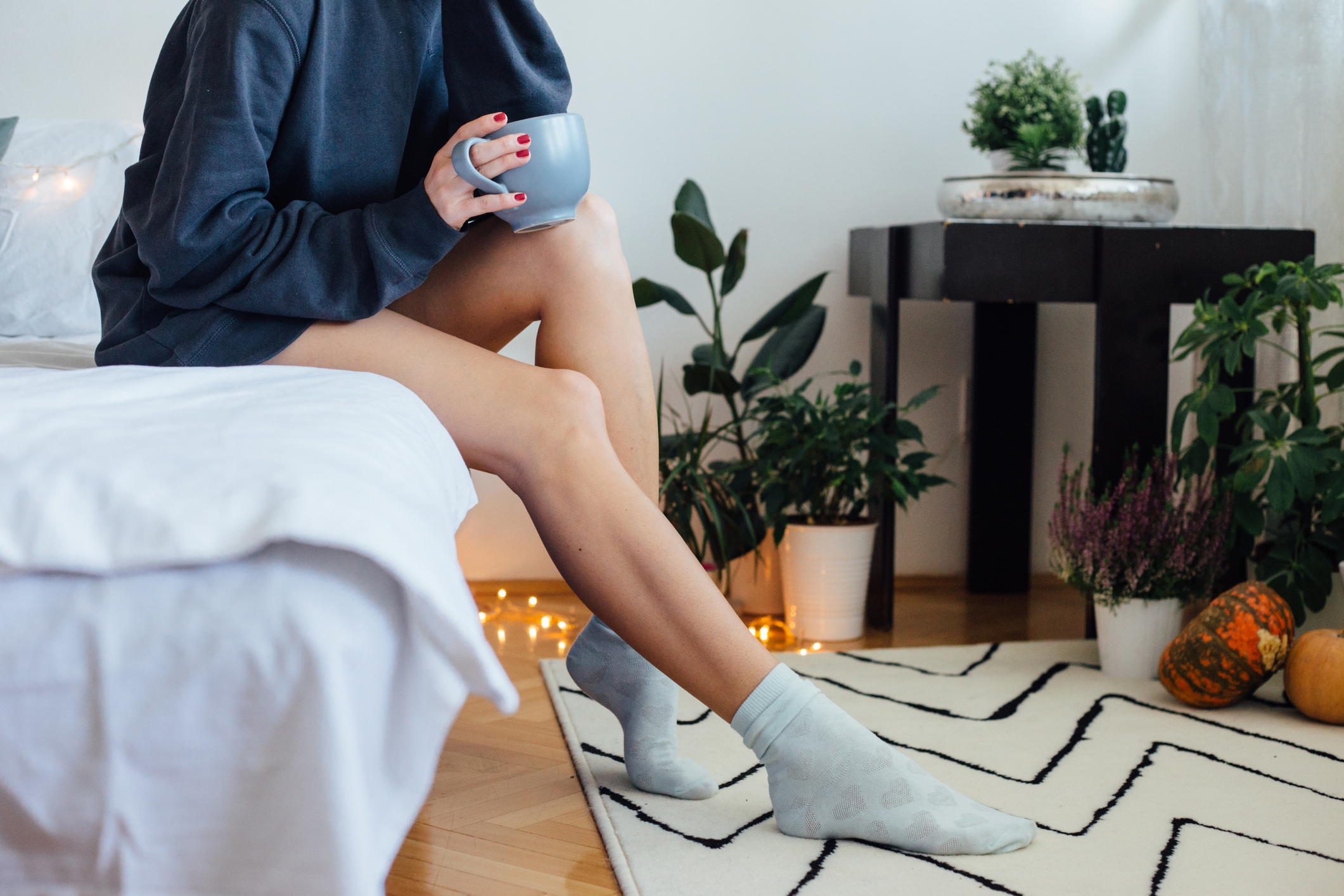 1. A beautiful (but practical) throw - a. Jersey cable throw $15 from The Warehouse
Throw rugs aren't just for decoration. Sure they add texture and a pop of colour but more than that they should be dotted around your living spaces as a warm welcome at the end of a bitterly cold day or in baskets ready for the whole family to use and enjoy.
2. A textured floor rug - b. Sheepskin rug $45* from The Warehouse
Whether faux fur or natural fibres, a rug with texture helps to anchor a room and gives a space personality and interest. In winter a more textural rug can instantly make a lounge room feel more cosy and intimate, so cosy in fact that you could quite happily curl up on it.
3. A statement pendant light - c. Safira pendant $40 from The Warehouse
Changing up your light fittings is a quick and easy way to transform your space and while the cost of a pendant light varies you can find some affordable pieces that while inexpensive give a room instant wow factor. Look for woven/natural materials like rattan pendants or textural shapes, these help to bounce the light and are not only interesting to look at but can create a softer aesthetic.
4. A moody table lamp - d. Melancia table lamp $50 from The Warehouse
If changing up your fixed lighting is too costly or you like them just as they are, try adding smaller lighting options to your room. This could be as simple as changing the wattage or warmth of your bulbs or by adding one or two lamps to intimate spaces, such as beside your favourite armchair or on a coffee table. Switching off your main light and just using one lamp to light the room can help to create a moodier, more cosier place to be.
5. Statement brass - e. Zinariya brass vase $69.99 from Farmers
Brass is the metal of the moment and whats more its warm reflective surface can give off a welcoming glow in a neutral space. Injecting brass into your home can be as simple as swapping out a glass fruit bowl for a brass one or displaying some fresh flowers in a brass vase.
6. Home fragrance - f. Ecoya botanicals Lime and jasmine candle $49.99 from Stevens
A crowd favourite and simple way to reinvigorate a space is by lighting a scented candle or spritzing your favourite scent throughout your home. To keep the scent from being too overpowering, burn (or spritz) in an out of the way corner and keep it up high on a shelf or hall table (be sure to keep away from little ones).
7. A textural throw cushion (or 2) - g. Haven chunky knit cushion $39.99 from Farmers
Simple, fun and inexpensive, throw cushions can make all the difference to livening up a couch that has seen better days. Get creative with your choices and don't be afraid to mix and match pattern and print. Tactile fabrics bring a certain warmth to a space not to mention you'll instantly want to cosy up to one.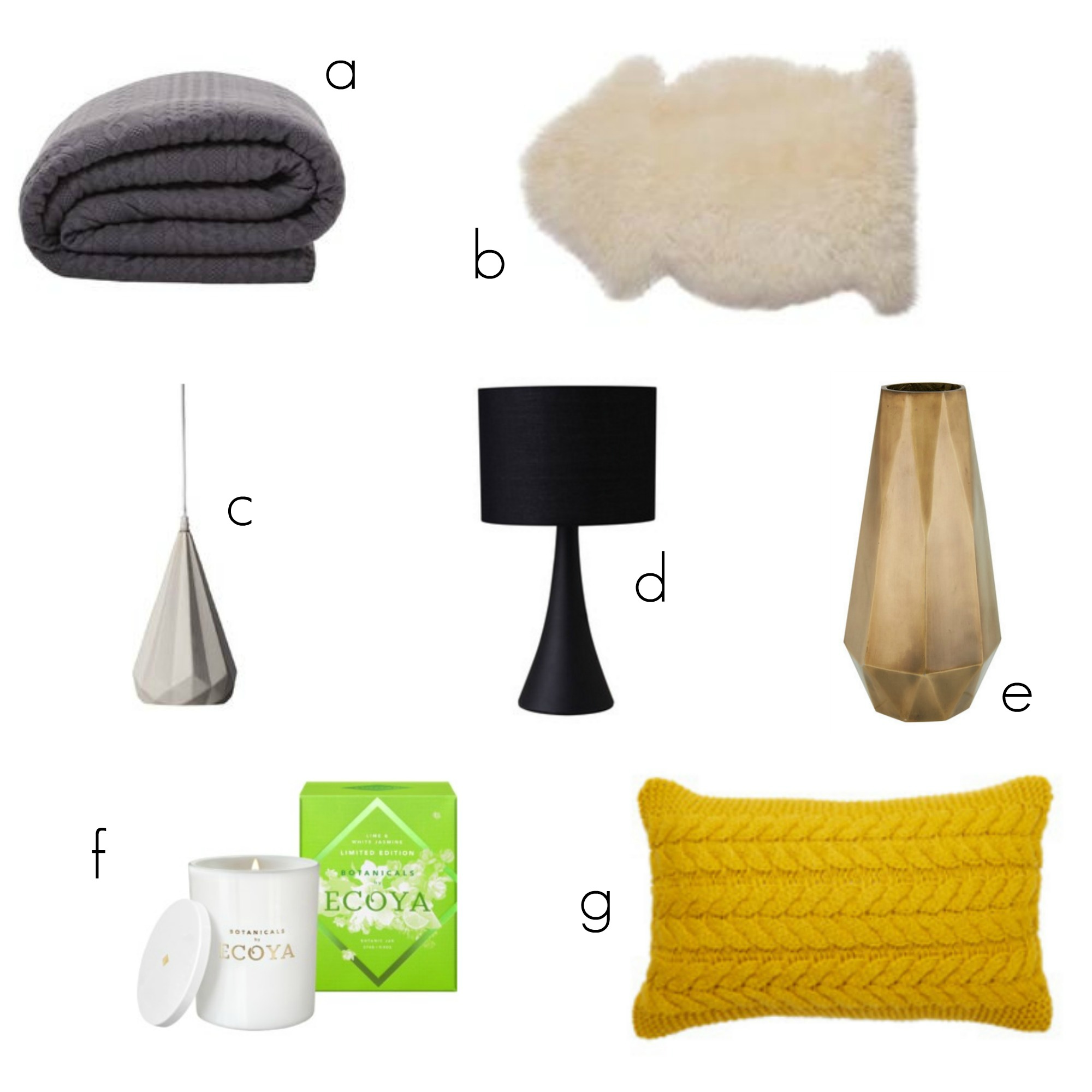 * Prices marked with an (*) are currently on sale and as prices and products in general are subject to change or sell out we recommend heading in-store.
If changing fixed light fittings or bulbs, please exercise safety first and if installing light fixtures, always use/consult an electrician.