THE ONLY 5 MAKEUP BRUSHES YOU'LL EVER NEED
Lifestyle
02 August 2017
Buying makeup can be equal parts fun and daunting, especially when you are trying to find that one product that can do it all or at least make your daily routine a little bit easier. A great makeup brush can make your makeup glide on smoother and can save on product wastage but as there are so many brushes out there we wanted to get the scoop on what 5 makeup brushes were the most useful to own: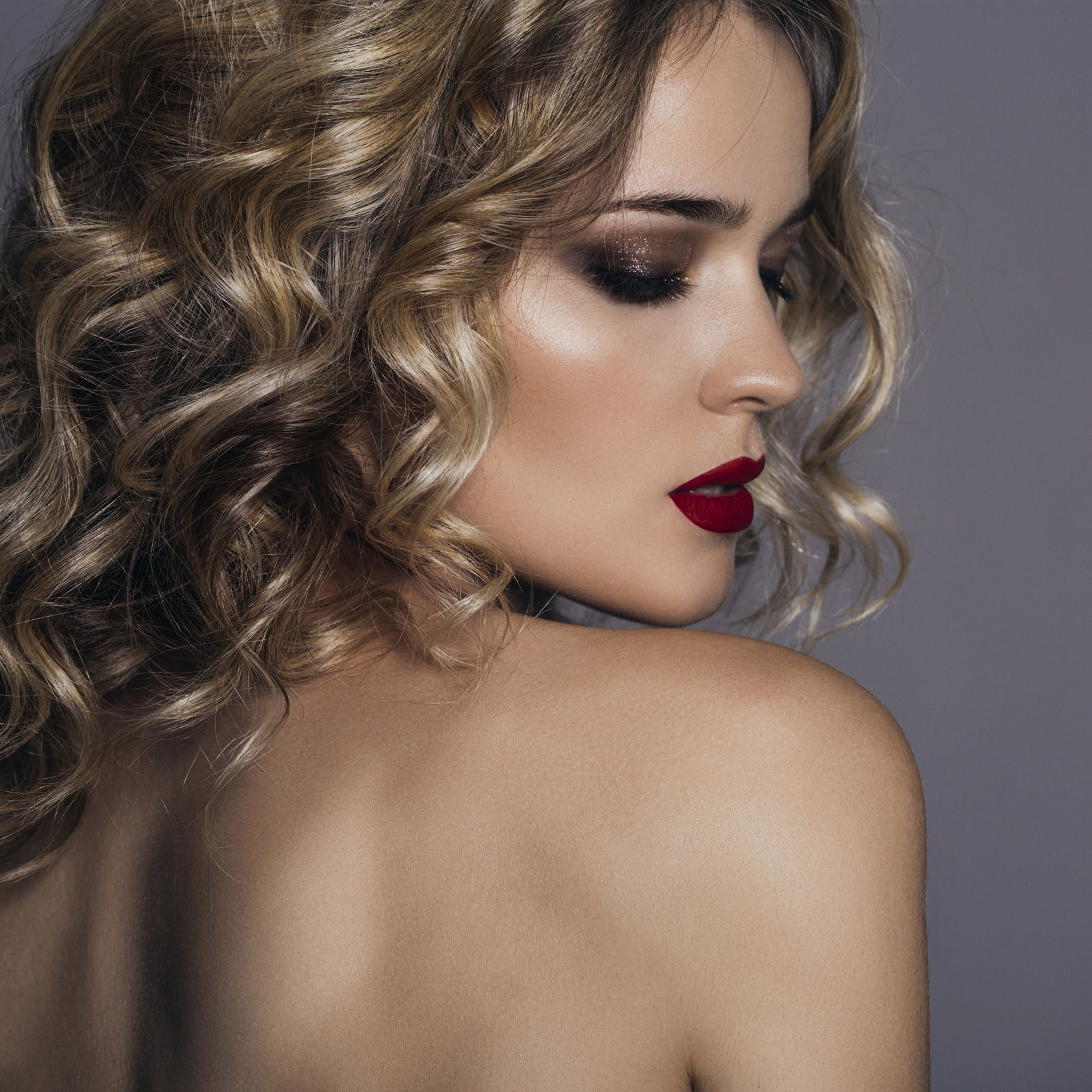 1. Foundation buffing brush
This is not your typical flat paddle foundation brush! The smaller domed shape means that the brush isn't as flat and the bristles aren't as dense which makes buffing foundation into the skin that much easier. This combination of shape and bristles also creates more of a streak-free finish.
2. Tapered powder brush
The tapered shape of this brush and its soft bristles make it more flexible to use for various effects. Simply apply a light pressure and you have a blusher brush, highlighter, contourer and precision powder brush or apply a bit more pressure and you have the perfect tool for applying bronzer or all over powders.
Tip: The softer the brush, the softer the application.
3. Eyeshadow / crease blending brush
The shape of this brush enables you to press powder onto the lid with the flat side and then use the tip of the bristles to blend out the crease. The shape and firm-but gentle bristles allow you to move the colour around as opposed to merely blurring it.
4. Concealer buffing brush
This is like a mini version of the foundation buffing brush for your concealer! Concealer can sometimes sit on the skin or look a little too concentrated in one area so this brush helps to blend out the product seamlessly (especially great for your under eye concealer and also for concealing blemishes).
5. Fine angled brush
Use the angled brush to define your eyebrows with either powder or pomade or you can use it with eyeliner gel or with powder to line your lower lash line.
6. Bonus tips
Given that these brushes aren't limited to just one purpose you'll need to ensure you clean them frequently to avoid buildup and to keep them working properly. Quick dry brush cleaners are a great way to clean in between uses but gels are just as effective too.
The best thing about this list is that these brush recommendations have been chosen for the style of brush and are not brand specific so that when you are next out shopping for your makeup kit you can search with a style of brush in mind in a brand you love.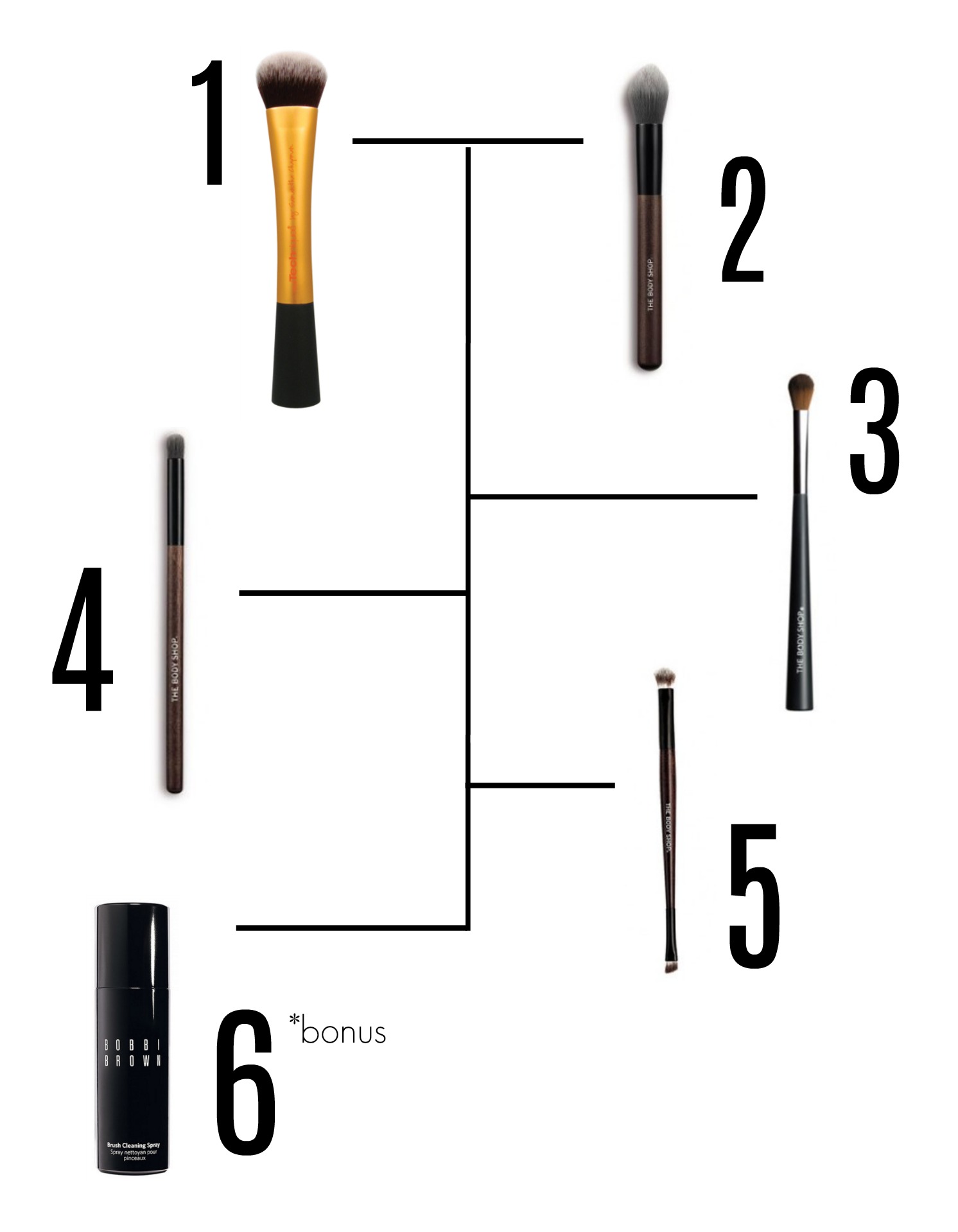 Real Techniques Expert Face Brush from Life Pharmacy | 2. The Body Shop Pointed Highlighter Brush | 3. The Body Shop Eyeshadow Blender Brush| 4. The Body Shop Eyeshadow Crease Brush | 5. The Body Shop Dual-Ended Eyeshadow Brush | 6. Bobbi Brown quick dry brush cleaner from Farmers